What is CashorTrade.org
CashorTrade.org is the world's first, fair trade marketplace where fans ethically buy, sell, and trade tickets for face value. Since the organizations inception in February 2009, the community has grown to almost 250,000+ fans world wide.
CashorTrade.org has been the leading ticket trading website that only supports Face Value buying, selling and trading of tickets. Creators Dusty and Brando would like to THANK YOU all for EMBRACING THE FACE!
Release August 27, 2014
Wow! This has been a crazy year for us at Cash or Trade. We have so much news to share! We just made the big announcement on SiriusXM JamOn Radio that the CashorTrade iPhone App is live and free for download. We want to thank all 250,000+ fans across the world who are in our social networks and registered members of the Cash or Trade family from the bottom of our hearts! When we began this project we had no idea how many lives it would impact.
In 2009, we were just two brothers from Vermont who got shut out from seeing our favorite band. After searching high and low for tickets, it became very clear that scalpers had taken over the aftermarket.
The system was broken-- dominated by scalping brokers using high-tech hacking programs to obtain tickets as soon as they went on sale. Live music fans were missing opportunities to attend shows just because they were unable to pay double or triple the original ticket price. Although scalping is illegal in 13 states, it is unregulated on the internet. This was becoming a very real problem, and we knew there had to be a solution.
Thus, Cash or Trade was born!
We started CashOrTrade.org because fans wanted an honest alternative to ticket scalping. Live music communities across the internet were trading tickets on a multitude of platforms and social networks, yet there was no means for accountability. Real fans deserve a safe place where they can buy concert tickets from other real fans at face value. Our vision was a site based on ethics, community, and a shared passion for live music.
We built Cash or Trade from the parking lot up. Going from show to show, we set up a Cash or Trade tent to promote fair ticket trading. We connected people who needed tickets with people who had extras, right there on the day of the show. We gave away stickers, keychains, hugs, and compliments! By networking on Twitter and Facebook, we truly got to know other fans. We began to build positive relationships with concert-goers across the nation. Hundreds became thousands as the "Embrace the Face" mantra spread and our CoT community grew.
Now there have been over 100,000 posts made to the site, and thousands of new people sign up on CashOrTrade.org each month. Safer and more efficient than other platforms, we have given fans the ability to add transparency to their trades while creating relationships. In July alone, there were over 3,000 positive transaction reviews left between satisfied members! We're proud to say we charge no fees for these exchanges. It's incredible to see music communities support one another, taking a stand against opportunistic brokers. Fans from all over the United States now rely on Cash or Trade-- and more importantly each other-- for their live music ticketing needs!
Last summer, we rolled out our Gold Member program. For $24 per year, Gold Members become Verified Cash or Trade members with access to real time listings, and tools such as Ticket Tracker mobile text notifications, suggested trades, promoted posts, and the ability to repost. These extra features allow our Gold Members to obtain hard-to-find tickets for face value, as soon as they are listed. For live music fans, the Cash or Trade Gold Membership is an optimal way to buy, sell, and trade face value tickets.
And the Face Value Project only continues to grow! With the release of the iPhone app, we are truly excited about the future. Offering a wider selection of music artists is only the first step in the Cash or Trade fair ticketing revolution. We hope to someday reach a wide variety of entertainment sectors. We envision CashOrTrade.org as a place where all live music, sports, and theater fans can go to reliably exchange tickets. No markups, no scams-- just true fans sharing the love of the experience.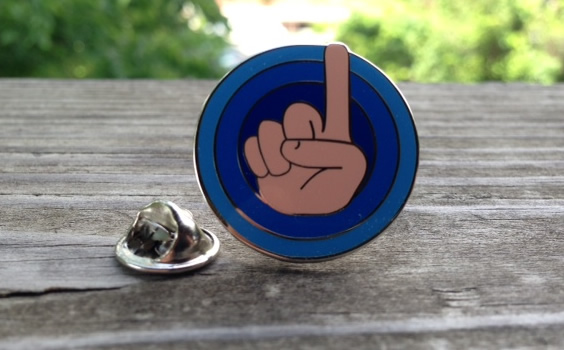 About Us
We are brothers from Vermont who go by the names Dusty and Brando. If you don't know us by name, then you probably recognize our faces from the many years of shows.
If you're like us, you love the music, but dislike the ticket hassle. Whether you have supported a band for 20 years, or you're a first time listener, your chances of obtaining a ticket can be extremely difficult and discouraging when sifting through the online scalpers. Either way we are all in this together.. and having a place online where the fan community can ethically trade for tickets would be a dream, hence the launch of CashorTrade.org.
Those small fun days of the fan newsletter are over, but the power of the community still exists. We are devoted to making this website a functional tool to help embrace the positive vibe that once existed in the early days.
Thanks for your creative participation.
Dusty and Brando
Archived Press releases »
Press Release 7/27/10 11:36 am
CashorTrade.org has reached over 5,500 members, over 1,000 facebook friends, and now a growing twitter fan base ! CashorTrade.org is a ticket trading website that helps fans obtain tickets at Face Value for cash or trade. Since the companies inception in February 2009, shortly after the band Phish made its come back after a 5 year hiatus, CashorTrade.org has been the leading ticket trading website that only supports Face Value buying, selling and trading of tickets. Creators Dusty and Brando would like to say THANK YOU to all who EMBRACE THE FACE! and support face value tickets.
Primarily the company began after the disgust of seeing Phish Tickets on sale for over $2500 a piece for the welcome back Hampton shows in March of 2009. As the website began with a Phish influence, it has recently expanded to including tour dates for the Furthur Tour, Widespread Panic, Dark Star Orchestra, Disco Biscuits, Yonder Mountain String Band, Sound Tribe Sector Nine, Moe, Umphrey's McGee, String Cheese Incident, and Gov't Mule.
As the site grows and the need for Face Value Tickets embodies every fan who thrives on music to feed their happiness in life, CashorTrade.org develops more tools that fans can use while preparing for tour or on lot before entering a show. The site now includes tools such as a Google Tour Map that pinpoints each shows location as well as venue information and seating charts. Fans can use this map to help inform themselves of distances from show to show. More tools are being added to this map to soon provide fans with info on places to stay and where to best grab a crafted beer or food before a show.
CashorTrade.org has been partnering up with fan archive sites such as Phish.net, OtherOnes.net, phiShows.com as well as many blogs sites that provide streaming content and show reviews. Such blogs include HoodStream.com, YEMBlog.com, PhishTube.com, PhishThoughts.com, DogoneBlog.com, ThisWeekOnLot.com, livemusicblog.com, OhKeePaBlog.com, PhishCoventry.Blogspot.com, and many more. Scotty B, writter of the HiddenTrack music page for Glide Magazine and of the very popular blog site YEMblog.com, has been very supportive blogging about CashorTrade.org and spreading the word. The Surrender to the Flow Magazine, a great Phish Fan magazine distributed every tour for many years, continues to feature CashorTrade.org promoting face value tickets. Using the Phish.net API setlist feed CashorTrade.org has been able to fully integrate Phish setlist data for all shows to help fans keep up to date with each song played. OtherOnes.net is featuring CashorTrade.org as their main ticket exchange group linked straight from their homepage. Hoodstream.com, PhishTube.com and many of the blogs are doing the same. Ustream tools have also been integrated to provide fans with live streaming content straight from HoodStream.com. The site also has a facebook like friend component that helps each member stay up to date with their friends trades. Members can search for friends and people in their own town or state so they can trade with those who are local and who they trust the most. Using many of the web 2.0 features of today, they have included an up to date RSS feed and a facebook application that lists the most recent trades either in their bookmarks or on their facebook profile page. Such widgets have also been created to provide fans who are running their own blogs a simple string of code to easily import trade lists into their own website.
CashorTrade.org would like to offer Thanks to all these sites and those who have supported Face Value tickets along the way. We are super excited to be a part of such a caring community where the music comes first for everyone and Face Value Tickets are supported to get everyone inside the show. Its not just about who saw the show. Now its about who didn't see the show. How can we get them inside or provide them with solid reviews and live streams so all can stay right on top of every chord and each new song played. Together we are Phish 4.0 in 2010 and they are rocking it!," states Brando, co-creator of CashorTrade.org.
What' Next?
In the coming tour CashorTrade.org will be launching many new features. Their web app for the Iphone will soon be available for all to keep track of face value tickets either before the show or on lot. Profile's will undergo further development to help fans supply more information about themselves as fans. This feature will help all users better choose the right person to trade with. Currently each member has a review section where upon making a successful trade members can leave positive feedback instilling trust in the member. CashorTrade.org hopes to connect with Phish.net and the Mocking Bird Foundation in a donation type system that works to create revenue for the foundation and its causes.
CashorTrade.org welcomes all to become a member of the website (http://cashortrade.org), become a friend of their facebook application page (http://facebook.com/phishtickets), follow them on twitter (http://twitter.com/cashortrade) , and to always EMBRACE THE FACE!
More members equal more tickets for all.
Thank you-
Brando & Dusty Rich
Press Release 07/24/09
CashorTrade.org is a new ticket trading website that helps fans obtain tickets at FACE VALUE. This grassroots initiative has close to 3000 members and over 30,000 views to date. If you have a ticket, some cash, or something to trade, then getting into the next show should be a positive and painless experience. Over 150 fans have donated to the cause while hundreds of others have enjoyed honest trades.
In promotion, Devon DeJohn from Aurora, CO is the winner of a 4 DAY PASS to Red Rocks Amphitheater in Golden, CO where the crazed rock band, Phish will be returning at the end of the month for the first time in 13 years!
The site was launched in February '09 by long time Phish fans and brothers, Dustin and Brandon Rich from northern Vermont. Ticket giants, their sister companies, and online auctions in the secondary market have inflated ticket prices and have drastically increased the ticket scalping industry. Unlike other ticket websites, CashOrTrade is anti-scalping and promotes ticket trading at face value only.
Plans to include more bands are underway. As long as tickets sell out and the after market exists, so will the demand for a FACE VALUE option. Finally there is an online place for fans to join forces, work together, and access the thing they love most, the music.
PLEASE EMBRACE THE FACE.
http://cashortrade.org
Website Launch Press Release 2/11/09
.org is a new fan based website designed to make it easy for fans to trade their tickets for this year's upcoming tour. FREE PHISH TICKETS will be given away to some participating users of the site. Two brothers from Vermont launched the website after being denied tickets for Phish's upcoming Hampton shows. "The old school method of mail order where fans had to subscribe to the bands newsletter and meet the guidelines specified within, made it easier for die hard fans to obtain tickets. These days the internet has become the preferred vehicle of choice, opening the market up to anyone who can double click a mouse. While this access sounds enticing, it has left many of the old school fans ticketless. The band is no longer a small scale production and that is just how it goes. Ticket giants, their sister scalping companies, and online auctions in the secondary market have inflated ticket prices almost past the point of no return, until now. We decided to put our web company aside and make CashorTrade.org a reality. The site is slimmed down and easy to use. It is FREE, and we encourage the creativity of the Phish community to help us restore faith in the ticketing process. If you have a ticket, cash, or something to trade, then getting into the next show should be a positive experience. The site's terms state anti-scalping in efforts to keep all tickets affordable. Finally we can come together online with the same eager excitement as we did on Phish-lot in the early days. We also hope this takes some of the pressure off the band when it comes time to perform. We believe that the Phish experience encompasses many different variables, and our energy plays a big factor in the intensity of the music. Let's face it; we are all in this together? So folks shake the Coventry mud from your dancing shoes and lets set the gear shifter to the high gear of your soul. See you second set. Oh, I almost forgot, Cash or Trade for your Extra! Hampton?"