About
Story
I'm Brando. My brother, Dusty, and I love live music. What we don't love is getting ripped off for tickets. The secondary ticket market is a mess. For us, shows and festivals are life changing moments. They have meaning. The secondary resale sites ruin that experience before it begins. The lack of transparency, ridiculous prices, and high fees are outrageous. No one wants to feel ripped off for something they love. Today's model has become all about inflating the market to the highest price possible and to charge fees as much as 45%. Toss another $18.00 for shipping. DAMN. That hurts. Then you receive the tickets from who? IDK. Some random broker or scalper?
As web developers with my brother Dusty for 17 years, we finally had enough and launched CashorTrade.org, the world's first fair trade marketplace where real fans ethically buy, sell, and trade tickets. Since then, over a 1/4 million fans from 20 countries have come together to create the face value movement, and 3,000 new members sign up with CashorTrade each month. It's become the social network for tickets and has been called the Airbnb of Tickets.
Please check our newest press in the Huffington Post and AL.com.
About The Founders
We are brothers from Vermont who go by the names Dusty and Brando. If you don't know us by name, then you probably recognize our faces from the many years of shows.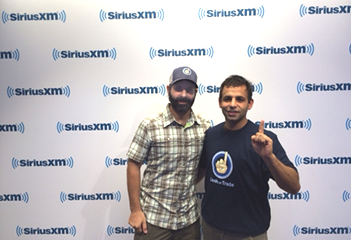 Those small fun days of the fan newsletter are over, but the power of the community still exists. We are devoted to making this website a functional tool to help embrace the positive vibe that once existed in the early days.
Thanks for your creative participation.
Dusty and Brando