About
CashorTrade Ticket Widget
Over 40 Partner Web Sites Use our API
Add our API Trade List widget below and join the community to #embracetheface!
By becoming an API Trade List partner we add your logo or banner to the CashorTrade.org homepage giving your brand exposure to our established community.
And, we publicize your partnership status to the 250,000+ fans across the world including the CashorTrade Facebook Page, Facebook Groups and Twitter Accounts.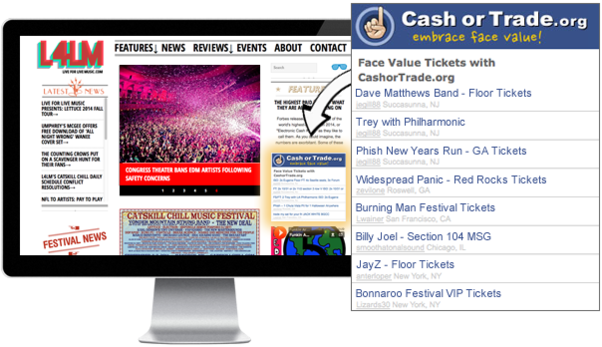 Install the API Trade List widget
Documentation
We created a video to help you install our API Ticket List widget step by step.
5 minutes Watch