CashorTrade BlogBack to Blog »
Burlington Showcase: An Interview With Kevin Statesir, The Man Behind Higher Ground And Statesir Real Project
March 28, 2017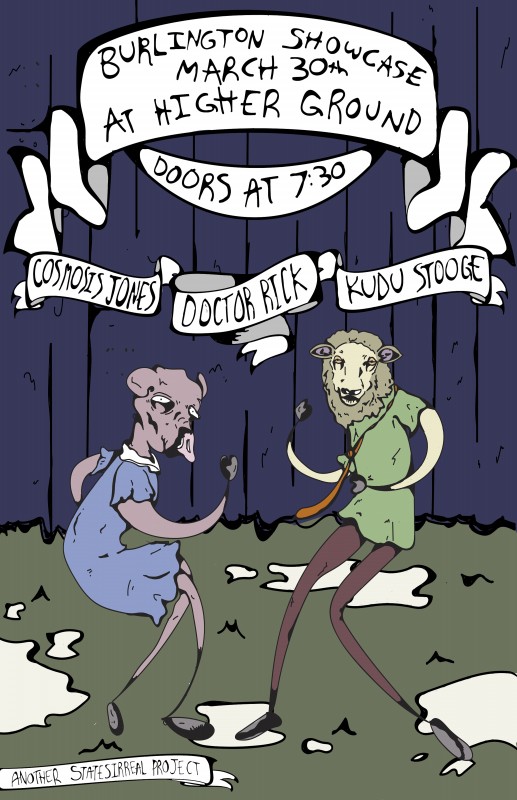 We've definitely said this before, but we'll say it again. Here in Burlington, VT we're all about supporting local. Kevin Statesir, the man behind Higher Ground all these years, couldn't agree more. After giving up his ownership of one of the biggest music venues in the Burlington area, Statesir started StatesirReal Projects with Tim Cece to help out local bands that are just getting started. Their latest endeavor is called "Burlington Showcase," a night dedicated to promoting local bands. Statesir was kind enough to answer some questions for us on that matter.
Tell us a bit about this exciting new event, and the bands listed.
"After leaving Higher Ground full time last year I had the time once again (after 18 years) to immerse myself in the local music scene. This had always been of great interest to me but I didn't have the time to pursue it while running the operations of a large, 2 stage music venue like HG. In the proceeding months, especially this fall, I started going to a lot of local music events again with a young friend who was into that scene. I then asked the current partners at Higher Ground if they would be interested in presenting a local music showcase and they were. There were a number of bands I had seen - mainly college related - and we decided to start this process and do a series of local shows. This Thursday, March 30th, is the first. It's the pilot program. I felt good about the choices for this series because all of the bands that made the semi-finals at UVM Battle of the Bands were some of the bands I had seen with my friend and I had thought they had it going on, and the others were of the same caliber.
This first event includes Dr Rick, Kudu Stooge, and Cosmosis Jones. Dr Rick has been a part of UVM campus life and Burlington music the last couple years and they rock. Kudu Stooge is a current band on the UVM circuit and they are a rock/jam band that were semi-finalists in the Battle of the Bands. Cosmosis Jones are from St Mike's and are more of a live jam/electronica band. I have seen all 3 and feel they represent a good cross section of whats going on. In the future we are hoping to also present Navytrain, Jeddy, Rose Street Collective, JBengoy, and Two Percent Jam, among others in the current scene."
Where else might we see these bands this summer?
"All of the bands are playing locally. A couple are also involved with some festivals in our area."
Tell us about StatesirReal Project. When did you start it? What are your goals?
"StatesirReal Project is a Burlington, VT based company that offers consultation and assistance to local and nationally touring musicians and artists. Founded in December 2016 by Kevin Statesir and Tim Cece, the company was formed to provide a wide range of management services and fill a void in the area's burgeoning music scene. We are trying to help new bands grow within the Burlington music scene, and assist successful Burlington acts to break into the larger regional music market. And anything else we can do to encourage the growth of live music and its enjoyment!"
What is your current status with Higher Ground at this time?
"As part of the selling of my controlling interests in Higher Ground last year, the company and I agreed that I should stay on in a transitional role to help continue the original HG philosophy it had since 1998 - to provide great live music and entertainment in a warm and inviting atmosphere for guests and performers, with a tight knit family of friends and employees at its core. I continue to do that today. As a matter of fact I need to get ready to go host a show right now!!"
Make sure to check out the first "Burlington Showcase" this Thursday, March 30th at Higher Ground. Doors open at 7:30 so stop by and show your support for local talent!