Blog
CashorTrade Announces Charitable Program to Benefit the WaterWheel Foundation
June 10, 2019 - By Jonny Adler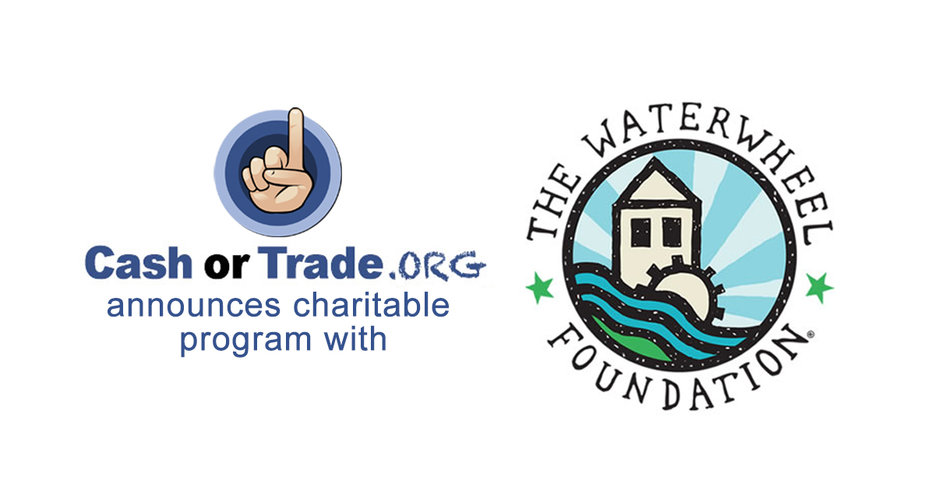 We are honored to partner with Phish's charitable arm, The WaterWheel Foundation!
Starting today, fans who post their Phish tickets on CashorTrade can opt to donate the proceeds of their face value sale directly to WaterWheel. By helping Waterwheel raise money from ticket sales, we have the unique opportunity to contribute to Phish's many charitable activities around the country. Formed in 1997, WaterWheel donates to social and environmental causes at every stop on every Phish tour, with a special focus on our Old Home Place: Vermont.
Like other endeavors such as The Mockingbird Foundation, this idea for this partnership sprung from generous Phish fans. Over the years, fans have approached WaterWheel offering to donate their unused tickets. But WaterWheel had no easy way to sell them, so they asked us for help. To further increase support for WaterWheel, we built on that idea by adding the option for all Phish ticket sellers to donate their ticket proceeds to WaterWheel.
WaterWheel's reach is nothing short of incredible. Over 22 years, they have donated millions of dollars to over 500 organizations, from food banks to children's music therapy to water quality and beyond. CashorTrade will charge buyers the cost of the credit card fees (3%) and donate 100% of ticket revenues to WaterWheel.
We are so lucky to be part of an amazing, altruistic fan community that shares our values. The Face Value Movement now reaches over 3,000 bands and includes almost 200,000 members, but it is the Phish fan community where it all began. WaterWheel is a shining example of how Trey, Page, Mike and Fish give back. We are proud to be part of their community that follows suit.
The WaterWheel x CashorTrade partnership serves as a blueprint for how we as a community of artists and fans can support human and environmental causes. We hope to add more nonprofits from our other partners soon.
Thank you Phish for creating The WaterWheel Foundation and giving us the opportunity to work on it with you.