Blog
CashorTrade Christmas Came Early!
November 15, 2019 - By Jonny Adler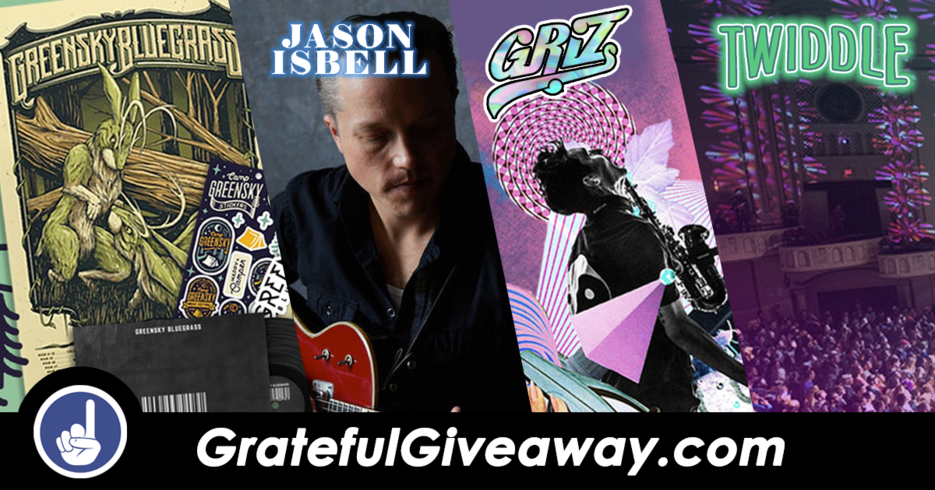 Christmas came early. How do we know? Because we have just a silly number of giveaways going right now...surely the most in COT history. Why, you might ask? First, cuz we love ya. Second, cuz so many artists are stepping up to help you score face value tickets by providing us these awesome giveaway opportunities. We are so grateful for their support. Take a look and register to win for as many as you want!
TWIDDLE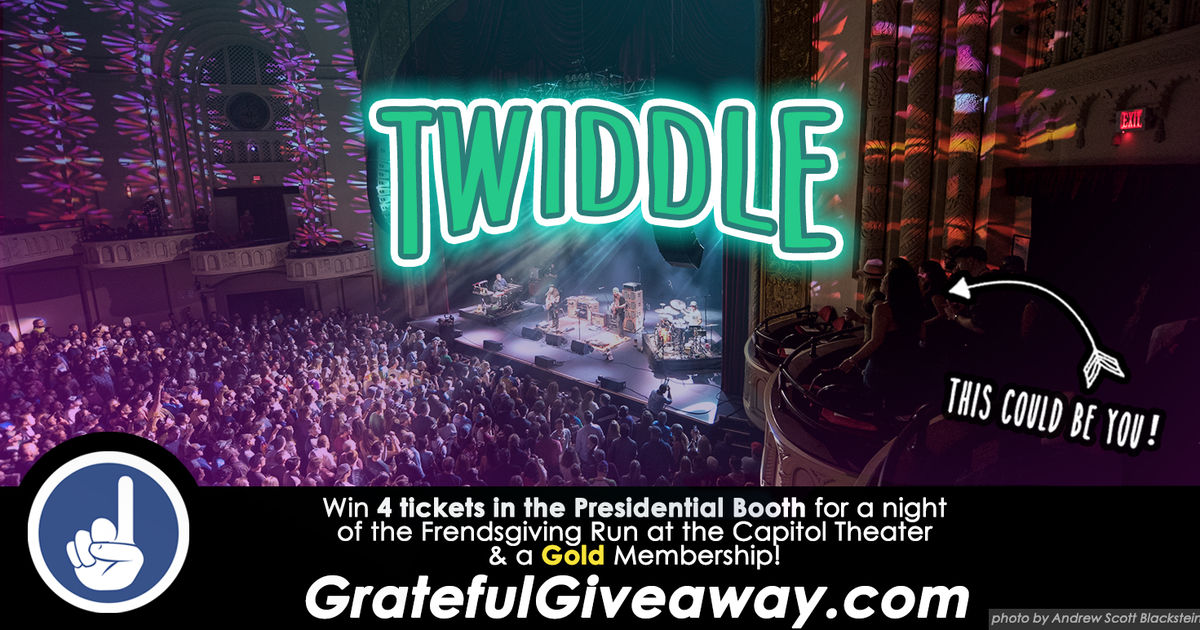 ENDING TOMORROW is the most generous giveaway on the list: win 4 tickets in the Presidential Booth for a night of Twiddle's Frendsgiving run at the Capitol Theater in Port Chester, NY on 11/29 or 11/30! This massive giveaway has you hanging over the stage in a semi-private booth. If last year's shows are any indication, we are in for a treat.
JASON ISBELL AND KEVIN MORBY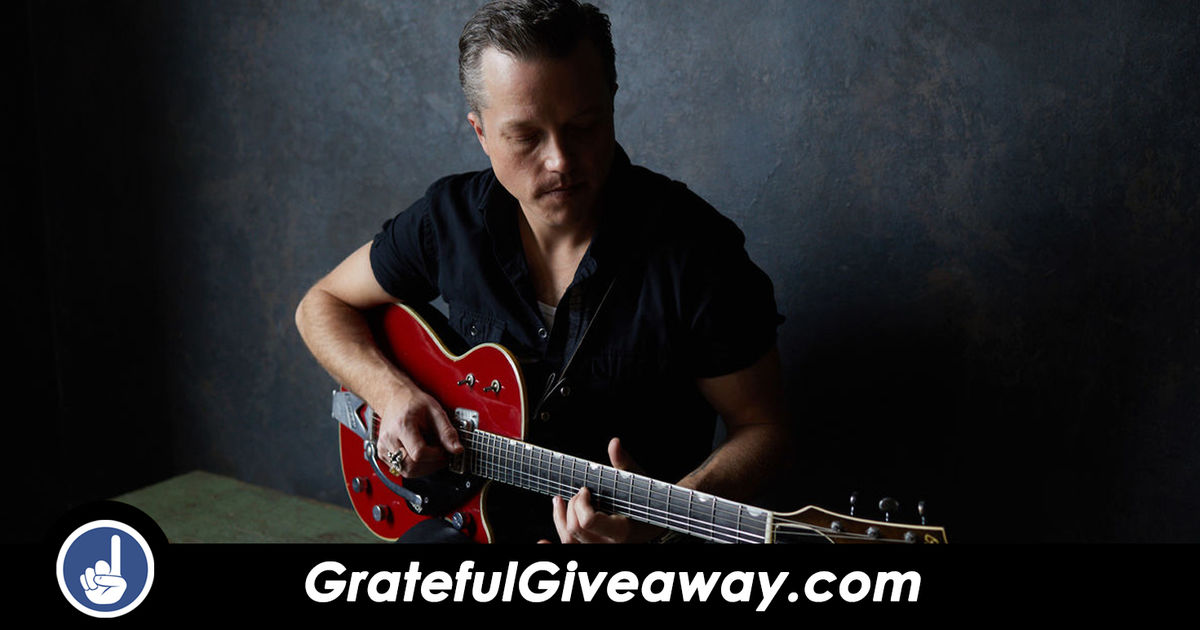 win a pair of tickets to see Jason Isbell and Kevin Morby in either Wilkes-Barre PA or Atlantic City, NJ on Dec 19-20. Jason Isbell has continually sold out iconic venues this year, most recently 7 nights at the legendary Ryman Auditorium in Nashville. Isbell is joined by Texas born singer-songwriter Kevin Morby, who Rolling Stone says is "...like Gospel Dylan, if Dylan was a cosmic niceguy".
GRiZ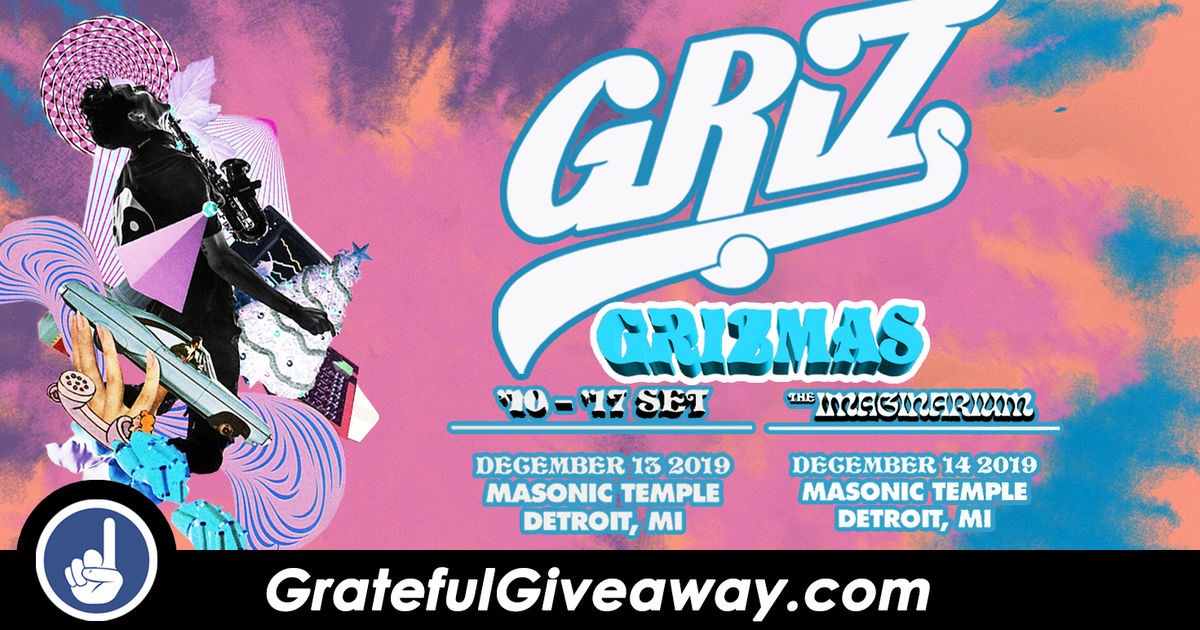 KEEPING IN THE CHRISTMAS GRiZMAS SPIRIT, win 2 tickets to see BOTH NIGHTS of GRiZMAS, GRiZ's sold out Christmas spectacular on Dec 13-14 at the Masonic Temple in Detroit. Night 1 promises an extra special set of throwback tunes from 2010-17, and night 2 features The Imaginarium, his brand new visual production setup. Can't go? Register anyway and if you win, you can sell your tickets on CashorTrade and donate the proceeds to Seven Mile, an organization bringing music, arts and coding to Detroit s children, where GRiZ first learned to play the sax. This is all part of a larger partnership that GRiZ and CashorTrade just announced together. Thank you, GRiZ, for being as amazing of a guy as you are a musician.
GREENSKY BLUEGRASS
OR MAYBE YOU RE MORE THE COUCH TOUR TYPE? Instead of schlepping to all of these amazing free shows, nestle up with your sweetie on the couch in a CashorTrade Classic T-Shirt and Trucker Hat and listen to Greensky Bluegrass' All For Money on vinyl! The GSB boys are some of the original supporters of the Face Value Movement. They've been directing their fans to us to buy, sell and trade for face value for a long time. Our GSB Face Value Ticket Exchange has over 3000 people in it thanks to them, and just since we formally announced our partnership, fans DOUBLED the number of face value tickets they trade. To celebrate, we put this giveaway package together, which also includes a throwback poster, stickers, and a free Gold Membership. Already a Gold Member? Win another year, or miracle it to a non-Gold friend!
CONGRATS TO OUR FRIENDS AT OSIRIS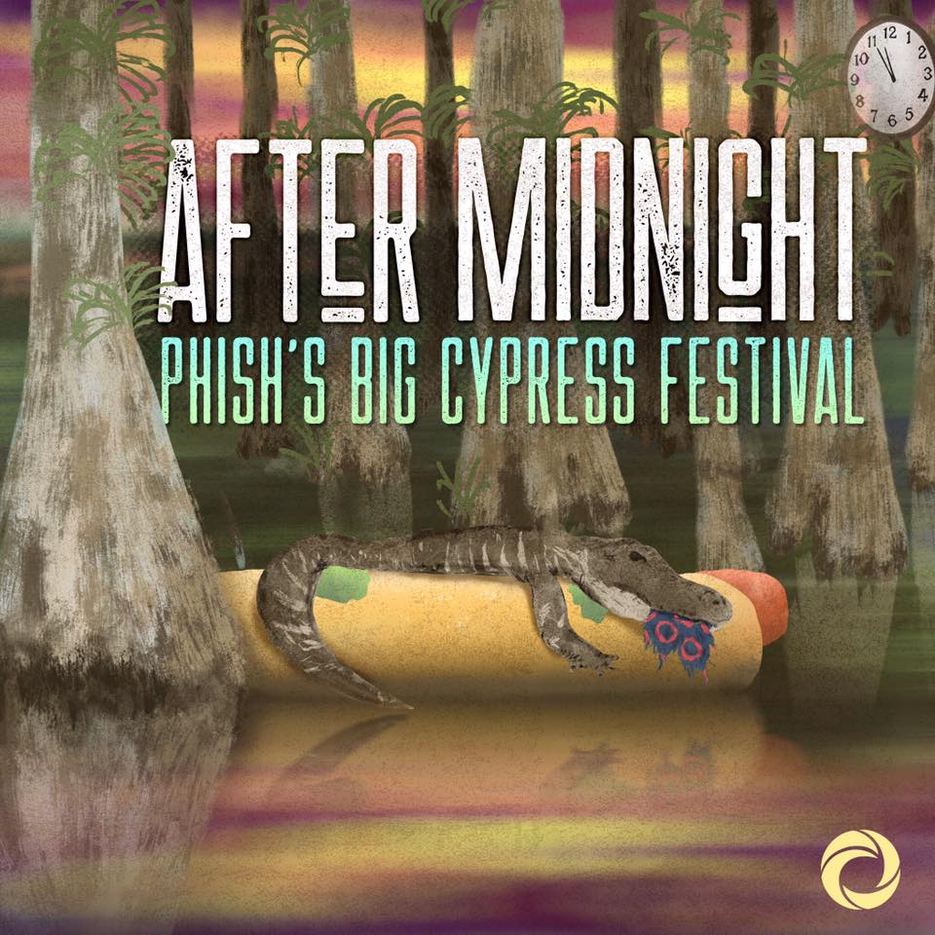 You probably already know that we love OSIRIS. Started by Phish lyricist Tom Marshall and superfan RJ Bee, the OSIRIS Podcast Network has 30 different podcasts about the music we all love. Yesterday was one of the biggest days in OSIRIS history, with the release of episode 1 of After Midnight: Phish s Big Cypress Festival. It s hard to believe this epic show was 20 years ago, but that s exactly what this series celebrates. OSIRIS made this podcast from the ground up. It includes interviews with Trey, Fishman, John Paluska, Brad Sands, and more... check it out, it's a must-listen. Thanks OSIRIS for always helping us all delve deeper into the music we love the most.
#embracetheface