Blog
Faster Lines at MSG?
April 17, 2019 - By Sarah Bourque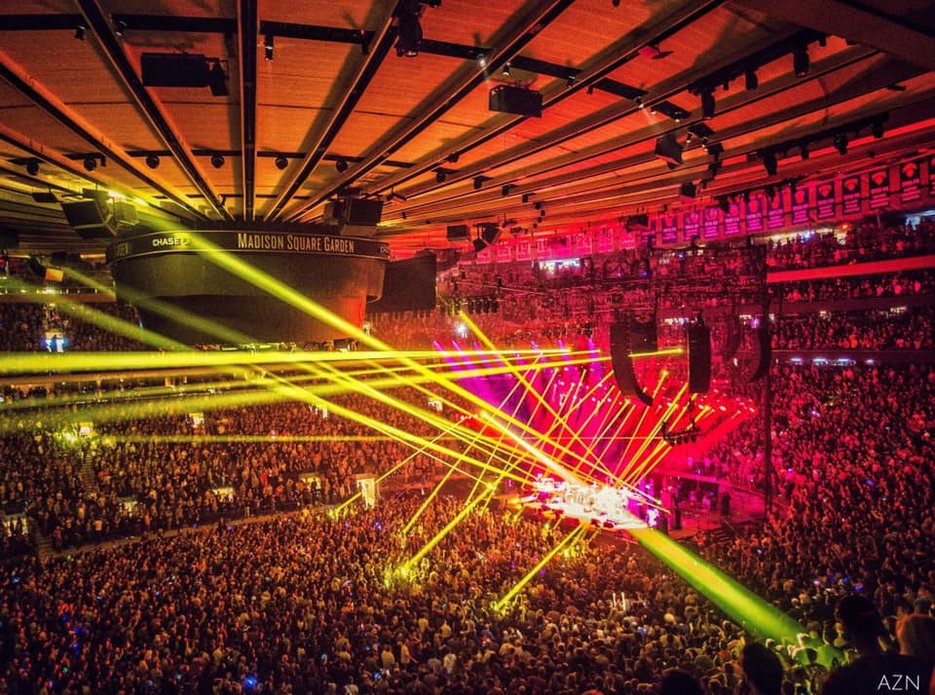 MSG photo by AZN
To get you into the world's most famous arena faster, Madison Square Garden and biometric company CLEAR teamed up to introduce new fingerprint identity scanning for members in a dedicated entry lane. This new service will be available for use with both Knicks and Rangers games, as well as concerts, in the 20,000 seat arena. This service is already in use at a number of airports around the country, including Los Angeles, New York, Denver and Miami, to name a few. A number of baseball stadiums also use the service, including New York's Yankee Stadium, Miami's Marlins Park and Denver's Coors Field.
What does this new service mean for concert goers and how does it work? The goal is to decrease wait times by getting fans in the door fast. Once members are signed up, they can stand in a dedicated CLEAR line, swipe their finger and then enter to a physical screening. Currently the program is only open to United States citizens and legal residents. According to the CLEAR website, fans can elect a free membership with the CLEAR Sports option, which provides expedited entry at participating stadiums around the country. The full $179 membership includes airport entry, stadiums and elsewhere that the service is available.
We know how long it can take to get into a show at MSG and would like to know what you think. Share your comments and concerns about this new optional service. What do you think the implications could be? How do you feel about using a service like this?
What's next? Retina scan anyone? ; )