Blog
COT Community Picks: Best Spots For Live Music in Colorado
May 6, 2021 - By Dana Slattery
As far as we're concerned, Colorado might as well be the jamband capital of the world. Between the robust cannabis culture there, (with $1.5 billion in combined recreational and medical sales in 2018, according to the Colorado Department of Revenue, and more than $6 billion over the last five years.) and the adventurous spirit that Colorado residents are known for, any band with a live following knows that they can't miss a stop in the Centennial State. We know firsthand that one of the hardest tickets for a Phish fan these days is the annual (not counting pandemic years) Labor Day Weekend run at Dick's Sporting Goods Arena (which just began inviting fans back!). Despite being totally landlocked by mostly corn states, Colorado has become one of the most important stops on any tour for fans of jam-rock, bluegrass or EDM.
CashorTrade has more users in Colorado than anywhere else. On Facebook alone, our Colorado ticketing groups have over 25k face value ticket traders combined! We asked them what their favorite venues are there, and we were surprised to see so many venues we weren't expected on the list. Now that live events are slowly trickling back on the scene, we wanted to take a moment to shout out the spots our Colorado fam love with a blog post!
Throughout the month of May, The COT Lot (Our newly launched webstore) will be donating all proceeds from our Colorado Merch, and a portion of proceeds from all merch sales to gun legislation non-profit Change The Ref in response to the mass shooting in Boulder, CO earlier this year.
Visit The COT Lot or check out our last blog post to learn more.
The Fillmore Auditorium in The Capitol Hill section of Denver, CO is first on our list! First of all, it's the largest (indoor) GA venue in the state of Colorado. In 1907, the building first opened as a massive roller-skating rink and over the years went through many changes of business, including a battery factory, sports recreation hall, and a wedding venue. Since it became a concert venue in 1968, the venue has undergone a number of name and ownership changes until being purchased by "Bill Graham Presents" (The most notable concert promoter of the '60s, Bill Graham's legacy company) in 1999, and has been "The Fillmore" ever since. The new venue was christened with a Trey Anastasio Band show in 1999, which set the tone as a viable spot for jambands in Denver going forward.
Founded in 1916, The Mish is an iconic outdoor venue that sits along the banks of Colorado s Cache la Poudre River, offers visitors scenic serenity, breathtaking views & absolutely killer shows & festivals! Like so much of Colorado, the scenic backdrop of river bank (which flows right behind the stage) & surrounding mountains give the venue just a bit of that "homegrown mountain magic" vibe that you can only find off the beaten path. It's everything we love about Colorado summed up- friendly, outdoorsy & a great music scene!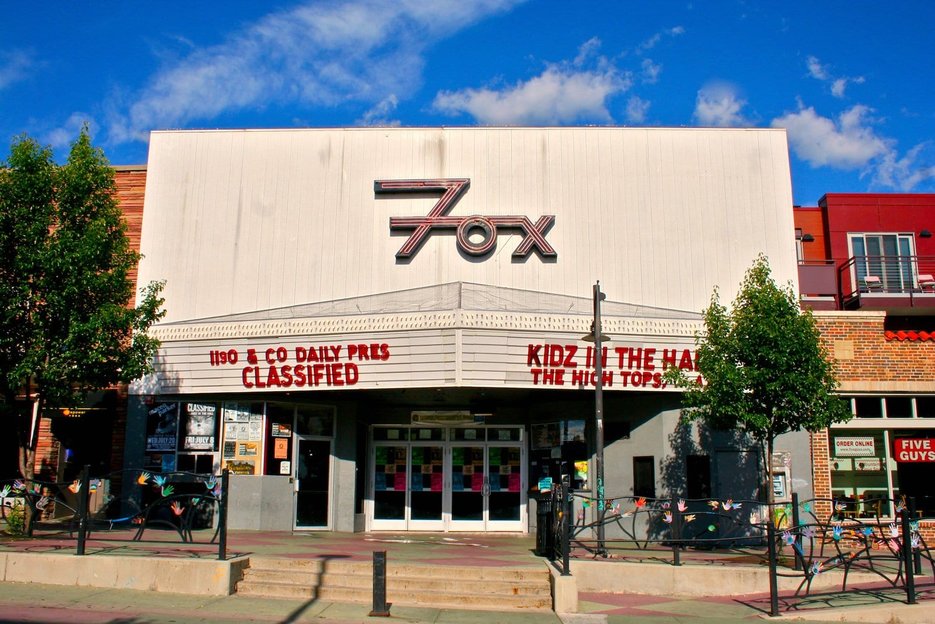 Located directly across the street from The University of Colorado in The Hill section of Boulder, CO campus is The Fox Theater. The Fox Theatre opened on March 6, 1992, with a memorable performance from The Meters. One of the smallest venues on our list, The Fox Theatre offers an intimate 625 person capacity for upcoming local & national acts. Another location with nearly a century of history, the building was ravaged by a fire in 1960 (at that time, housing a cafe) then remodeled as a movie theater, before being purchased in 1991 with plans to rebrand as a music venue.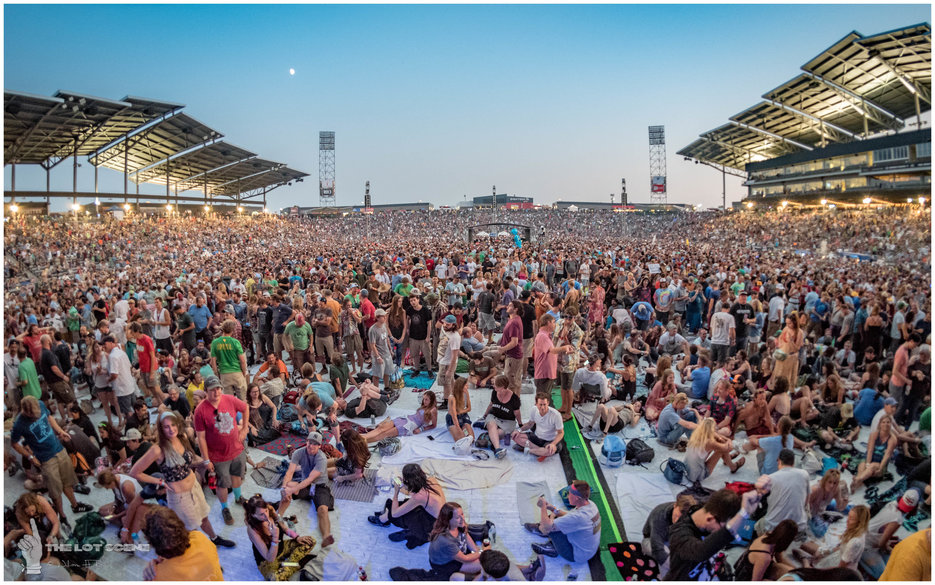 Any Phish fan will tell you, "We love Dick's". Thousands of Phish fans all over the country make the annual trek out to Dick's Sporting Goods Arena in Commerce City, CO for Phish's 3-night Labor Day Weekend run. The sheer size of the venue along with the massive "GA" field section makes for plenty of elbow-rubbing and dancing room, with Phish fans from all walks of life. Once upon a time, the spot for Phish in Colorado was Fiddler's Green in Greenwood, but since 2011 Phish fans from all over call Dick's home.
Cervantes Masterpiece Ballroom opened in 2003, with a capacity of about 900. What makes Cervantes so special is the rich history of the venue, partnered with the fact that it's actually two venues in one. Located in the Five Points section of Denver, Cervantes operates under the motto "Give the people what they want", focusing on bringing the best in "EDM, bluegrass, funk, rock, hip hop, indie and everything in between" according to co-owner Scott Morrill. In addition to the 900-person venue, "Cervantes' Other Side" is a smaller, 400 person venue for more intimate acts at the same location.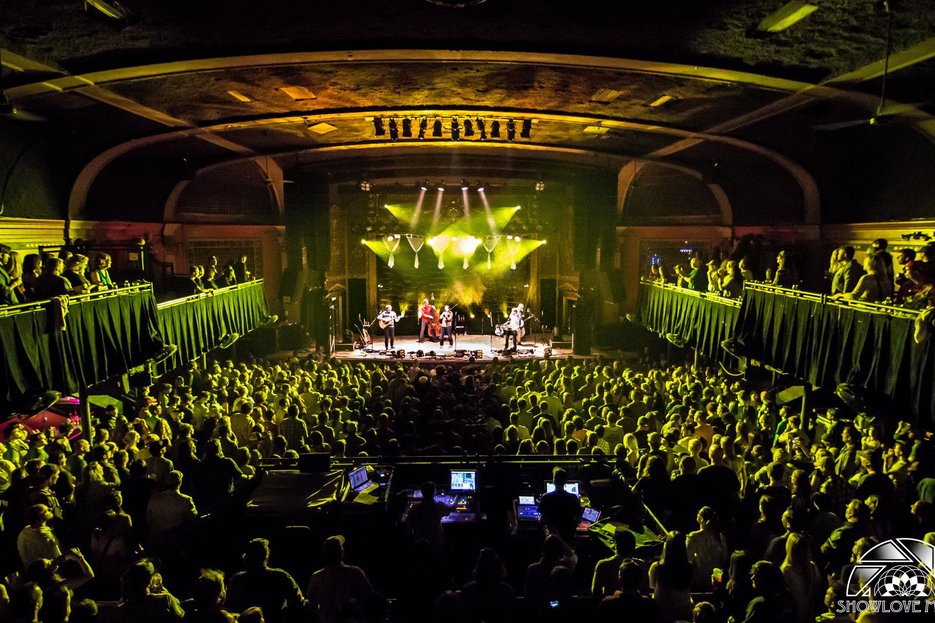 Next on our list is The Ogden Theater, located in The Capitol Hill section of Denver, which opened its doors in 1919. Since it's vaudeville days, the Ogden has hosted thousands of acts, including famous illusionist Harry Houdini in the 1920's. The performance theater was converted into a movie theater in the 1930's, then converted into a concert venue in the early 1990s. The mid-sized (1,600 capacity) venue is protected as an official Denver Landmark and a National Historic Landmark hosts over 150 shows annually (again, not counting pandemic years), and is widely regarded as one of the best places to see a show in Denver.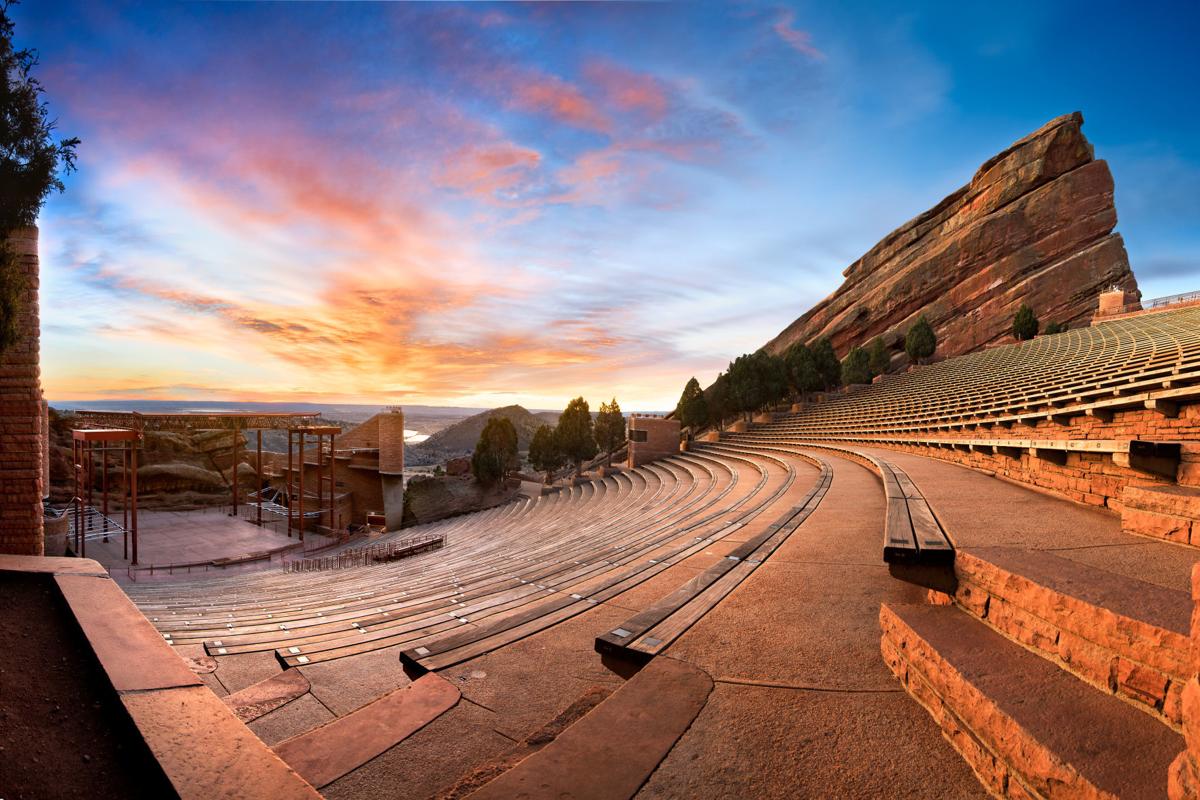 Last but not least! Possibly the most famous venue on our list is the beautiful Red Rocks Park Amphitheater in Morrison, CO. The location of the venue itself makes the trip to Red Rocks worth the 30-minute trek outside Denver, even without a concert scheduled. The 9,525 seat amphitheater, which was constructed by carving into the natural rock formations, began in 1936 and was opened to the public in June 1941. It has hosted countless notable acts including The Beatles in 1964 (the only concert not sold out during their US-tour), Jimi Hendrix, Jethro Tull (whose gate-crashing fans incited a riot which left a ban on rock concerts at the venue for 5 years), and of course, quickly became a favorite of The Grateful Dead. It's a must-see on any trip to Colorado!
We'd like to dedicate this blog post in memorial to the 10 lives tragically lost in the King Sooper's Market mass-shooting in Boulder, Colorado earlier this year. Through the end of May we'll be donating 100% of all proceeds from sales of our Colorado Merch, and a portion of all proceeds from sales to ChangeTheRef, a non-profit organization whose ultimate goal is to give the young generation of survivors and victims of mass-shootings a voice to help lead the way to change for a more peaceful future. #NeverAgain.
Visit cashortrade.org/stores/thecotlot to purchase.
And please visit ChangeTheRef.org to learn how you can take steps to encourage our legislators & next generation of leaders to take action against gun-violence in the United States, so not another life has to be senselessly cut short by gun violence.