Blog
Update on CashorTrade Refunds: We Got Your Back!
April 23, 2020 - By Jonny Adler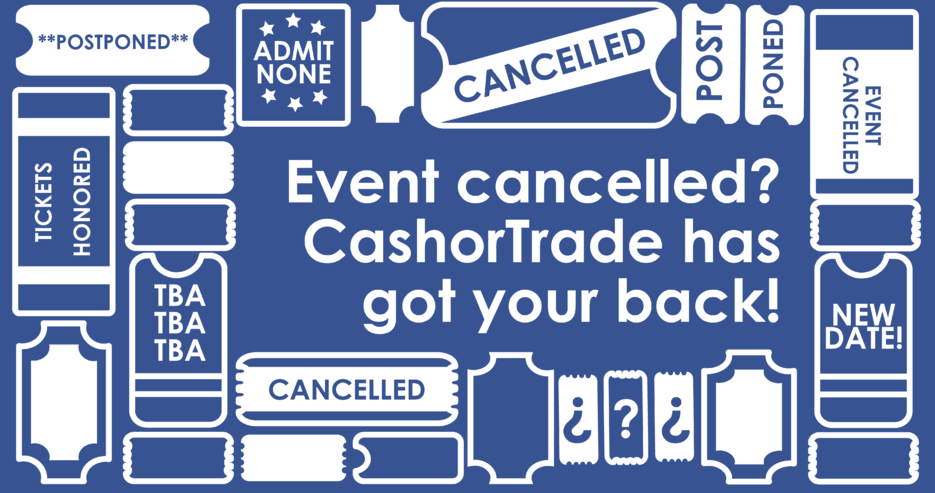 Well, it's happening: one by one, many of our favorite artists and festivals are cancelling summer events.
We would first like to express ourselves:
OK, now that that's out of the way, some good news: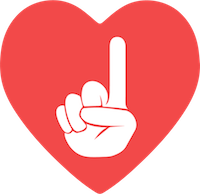 Anybody who sells a ticket for a postponed event on CashorTrade will be automatically entered to win a pair of floor or 100-level tickets to the show of your choice on the rescheduled tour!
While this has been a tough time for all of us, we have been really inspired by how responsive and cooperative our community has been. Hundreds of sellers have been very responsive in helping us to get their buyers refunds taken care of swiftly. From all of us here at CashorTrade, and from the thousands of buyers- we'd like to let out a resounding THANK YOU! This makes our jobs much easier and gets refund money in the hands of buyers in a time when we could all use a little love.
Please rest assured: CashorTrade is alive and well. We are working hard on improvements to our platform and can't wait to share these with you in the coming weeks. While refunds have been an incredible amount of work, we are proud that, unlike some of the bigger players in our industry, we have been able to continue the refund process for everyone who deserves one.
As this new wave of event cancellations takes place, we'd like to revisit our process:
Please DO NOT attempt to process refunds by sending money directly to one another. We will handle this for you.

Postponed events will not be automatically refunded as tickets will be valid at a later date. If you can not make the rescheduled date, please relist it for sale on CashorTrade. That being said, some postponed events are offering refunds upon request. You may request a refund from the seller through our system, and if they are able to obtain one and accept the refund in CashorTrade, we can process it for you!

Cancelled events will be refunded when the seller is refunded by the venue and accepts the refund in CashorTrade.


What We Are Doing When an Event is Cancelled/Postponed
When an event is postponed or cancelled, it is marked in the CashorTrade system.

A notification is sent to all members involved in a trade alerting them to visit the trade message and to act quickly to get things resolved efficiently.

A system thread is pushed into every trade message alerting the members of the postponement or cancellation and provides a button for the buyer to request a refund and a button for the seller to accept the refund.

When the seller accepts the refund, our support staff will diligently work to process the refund back to the buyer. The refund will be the full cost of the ticket minus the shipping and insurance fee.
Postponed Events
Anybody who sells a ticket for a postponed event on CashorTrade will be automatically entered to win a pair of floor or 100-level tickets to the show of your choice on the rescheduled tour! CashorTrade sellers are NOT obligated to accept refunds for postponed events. The ticket is valid for a later date and may still be used, or resold if you can not attend. However, many primary ticket companies are providing a 30-day window for refund requests for postponed events. If you are a buyer on CashorTrade and you would like to request a refund, you must do this immediately after the event is marked as postponed. You will get a notification alerting of this when marked in our system. If you are a seller on CashorTrade, and are open to providing a refund to your buyer, it will be very important to request a refund from the primary ticket company as soon as the buyer requests it from you. The goal here is to provide enough of a window to obtain the refund and pass it to the buyer before the 30-day cutoff. Any delay may result in not obtaining a refund. The ticket is still valid for a later date, and the buyer should either attend the event or sell it on CashorTrade and be automatically entered to win a pair of floor or 100-level tickets to the show of your choice on the rescheduled tour!
Cancelled Events
Many primary ticket companies have asked for 30 days before refunds may be provided from when the event is initially cancelled. We at CashorTrade would like to refund a buyer after the seller has received their credit from the original purchase. Please allow this time frame for the seller to receive their refund from the primary ticket company and to click the "accept refund" button that we have pushed into the trade message. If the seller has not accepted within this time, we will begin to process refunds as needed.
What if my event is Cancelled or Postponed, but not showing so in CashorTrade?
We are doing our best to log all cancelled and postponed events. There are many. We have programs in place and staff working hard to keep the website updated with event cancellations. If you are part of a transaction for an event that has been cancelled or postponed, we will notify you when we learn of the change. If you learn of the change before you are notified from us, simply go to the post with the affected tickets, and use the button pictured below in the Event Details Block to notify our team about the cancellation, so we can begin the refund process.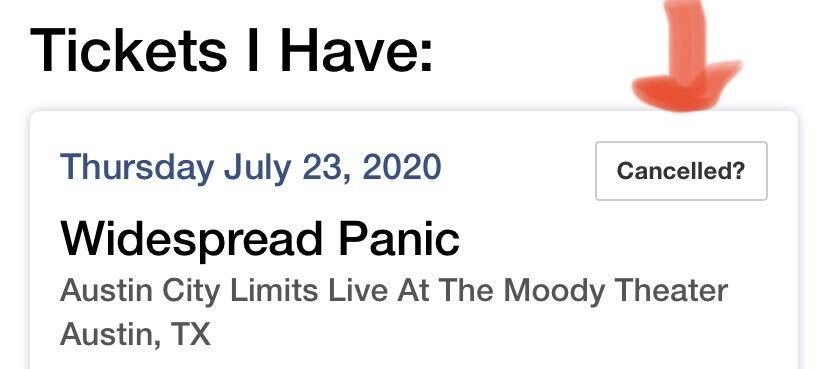 Thank you so much, everybody, for your support through this time. We can't wait to get back into the business of bringing people together. We WILL get by!!!