Blog
Curveball Refunds
Published: August 18, 2018
Written By: Brando Rich

We are as crushed about the cancellation of Curveball, as I am sure you are. Whether you were buying, selling, or trading on CashorTrade for this event, the news came as a shock to us all.
As I am sure many of you are concerned about obtaining refunds for the tickets you either purchased or traded, we would ask that you hang tight. The best outcome will result in us being patient to see how Phish processes the refunds. Most likely they will credit the card on file of the original purchaser. At that time, we would ask that all sellers refund their buyers in an effort to keep their accounts in good standing and to continue with the mission of this site. We have not heard anything about the registration of your wristbands and how that will effect your refund. We don't imagine this will be the case, as there is no credit card on file for each registered wristband. Next, as a buyer, please do not prematurely file any disputes or make any rash comments to members. Let's remain positive. In an effort to keep things smooth and to see your funds returned as soon as possible, it would be best for the seller to refund the buyer when they receive their credit. The same goes for any trades. If you received tickets in a trade in exchange for your Curveball tickets, please pass the credit you will receive from Phish onto the member. The trade should not break. The commitment each member made remains standing and the refund $ should just replace the ticket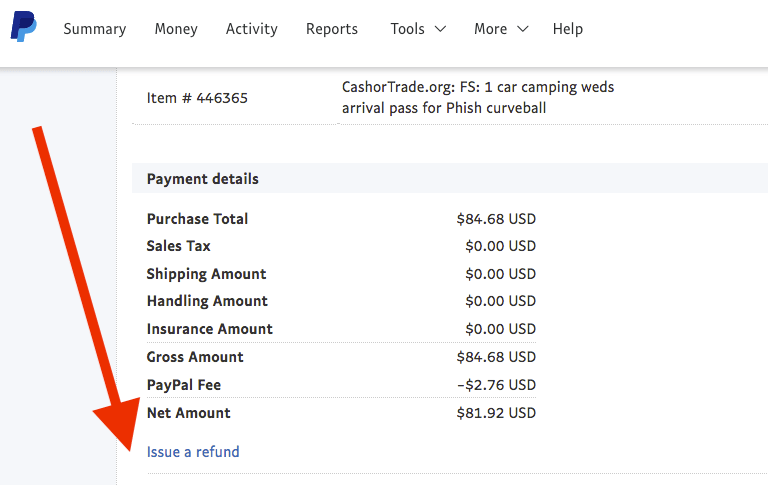 The easiest and cleanest way to process a refund is to login to PayPal.com, click on the transaction in your activity list, and then click on this "Issue a refund" link. This should refund the fees as well, minus the $0.30 processing fee. If you do not have your PayPal account set up, fully validated, and connected to CashorTrade, please do this now. When the refund comes in we want as few issues as possible when members are getting paid back. We will keep you updated as information comes out, but just wanted to touch base and let you know we are watching over it and are with you throughout the process.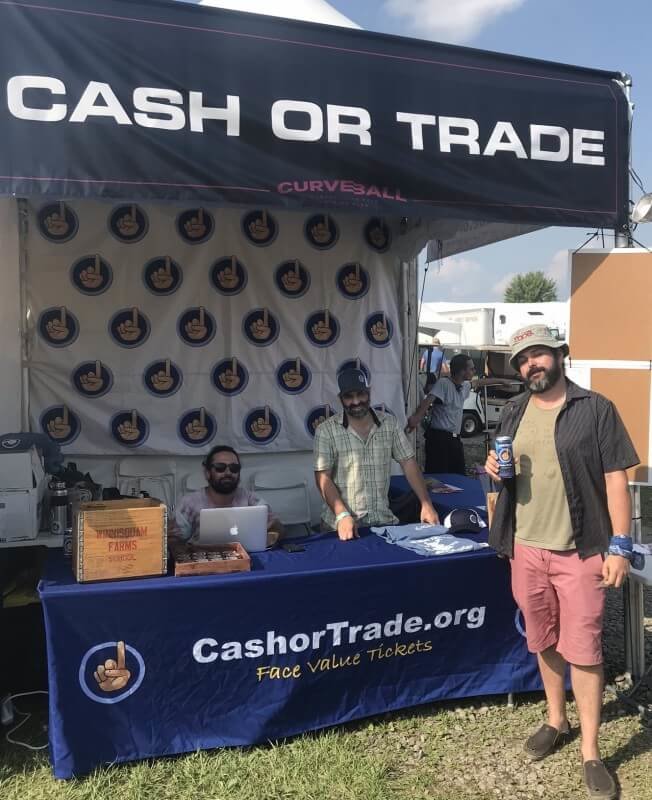 The CashorTrade team was set up and ready to go. We were blessed to have scored an amazing spot next to the general store and across from the Skinny Pancake, where Fiddlehead Brewery was serving the new CashorTrade Double IPA. We were within a stone's throw of the giant silver ball and next to the Relix booth. Each day we waited for the gates to open, and after 2 days of pushing it off, they eventually gave us the news... the gates were not opening. Our hearts sank. Looking around, seeing the efforts of all the vendors, the staff, the security, everyone...it was a moment in time.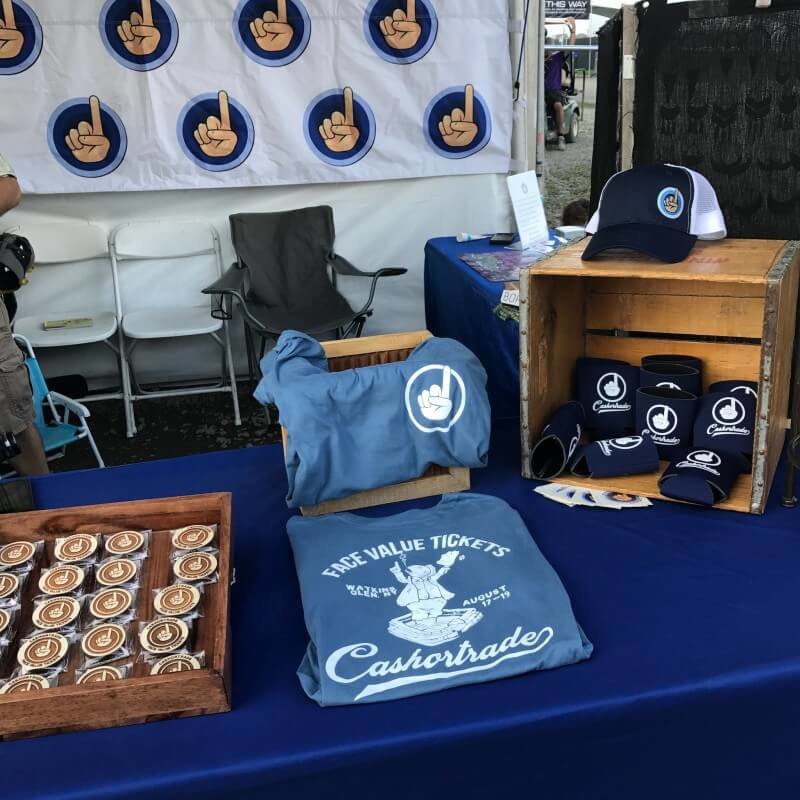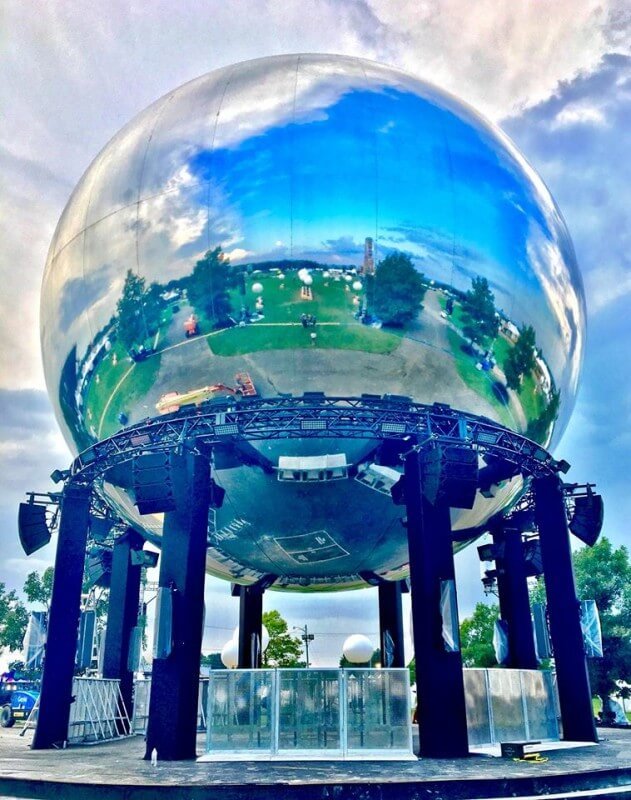 With that... we will pick up our heads and prepare for the next big event, as nothing will keep Phish fans down, or stop us from dancing. With so much love to you all.... until next time!
-brando