Blog
Gasparilla Music Festival partners with CashorTrade!
January 14, 2020 - By Jonny Adler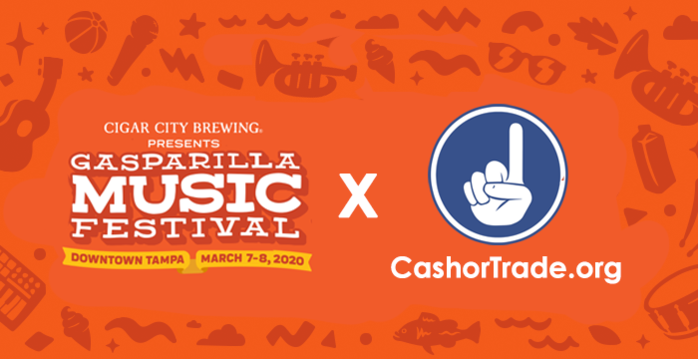 Every day at CashorTrade is dedicated to making live music more accessible. In a world of $2500 destination warm-weather music festivals, Gasparilla Music Festival stands out in a special way for doing just that. It's $60 for a 2-day pass in beautiful Tampa, FL on March 7-8. SIXTY DOLLARS! With only one wave of the lineup announced, the festival is already anchored by the incredible Brandi Carlile and psychedelic rockers Portugal. The Man. The lineup goes deep, with Marco Benevento, De La Soul, and a special performance of Derek & the Dominoes by the Tony Tyler Trance. Beyond the headliners, part of what makes Gasparilla so awesome is the local artists. Each year, the festival, a non-profit community organization, uses the weekend as a way to showcase local talent.
As part of the partnership, CashorTrade has set up a dedicated space to buy sell and trade tickets for the festival at face value. We hope to see you there!