Blog
Moe. Wraps Up Come Back Tour at Their Second Home
Published: February 23, 2018
Written By: Brando Rich
Since moe.'s triumphant return on February 2nd they have played six shows in the North East. Their first two shows back were at the Capitol Theatre in Port Chester, New York, followed by two shows in Portland, Maine. All nights were filled with deep jams that brought so much energy back to the fans who were anxiously awaiting their return following a 7 month hiatus. The final two shows at The Palace Theatre in Albany, New York, certainly let everyone know they are back and sounding stronger than ever.
Hailing from Buffalo, the powerhouse band is composed of Vinnie Amico(drums), Rob Derhak(bass/vocals), Chuck Garvey(guitar/vocals), Jim Loughlin(percussion), and Al Schnier(guitar/vocals/keyboard). Moe. is always loved Albany, stating many times that they consider it their second home. The Palace Theatre was filled each night with an energy that was undeniable. The first night of music was filled with perfect placement of groovy up beat songs like "Blue Jeans Pizza" and "New York City" seamlessly into dark spacey jams. "A Downward Facing Dog" encore sent everyone home eager for night two.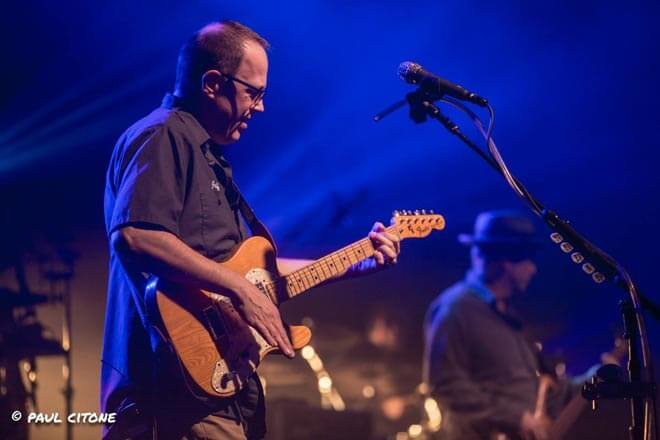 The second night was something was extra special, there were balloons on the ceiling. The show started with Greg Bell, a local promotor, thanking moe. for the impact they have made on the Albany area. Next, the Mayor of Albany, Kathy Sheehan, spoke about Albany's gratitude for the band and how they are honored to have them consider it their second home. She invited the band on stage and handed them a declaration that stated February 24th will officially be "Moe. Day." The band was humble as always, and yes, certainly at home.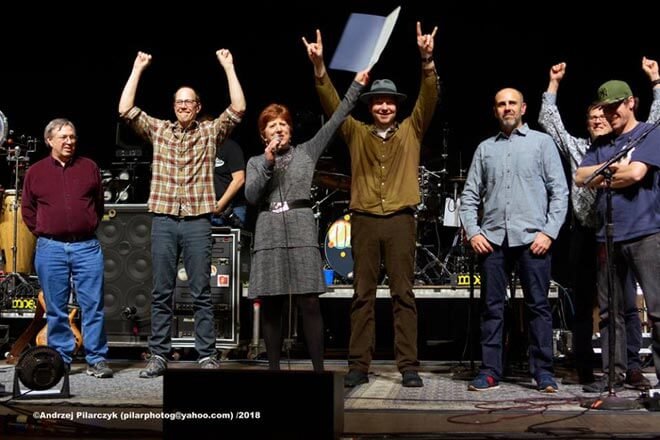 Moe. opened the first set on the second night with a "Rebubula" tease that seemed like it was going to end the unfinished song from their first night of the tour in Port Chester, but instead the band went into "Buster" starting the show off strong with much energy. MOE.DAY! Opening their first show following the hiatus with "Rebubula" was the reassurance that the fans needed that they are truly back, and we always find our way back to what we love.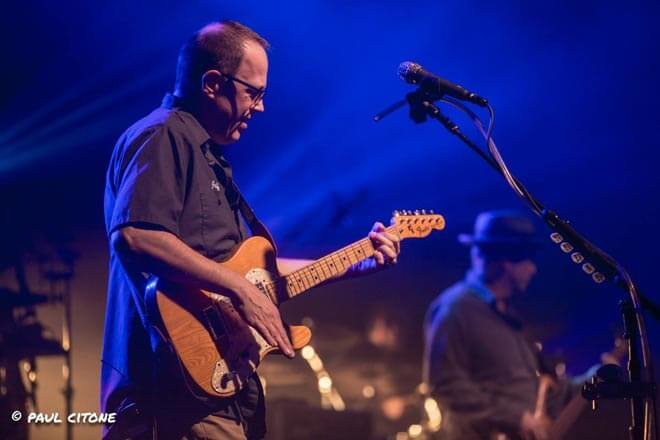 The show was filled with moe.'s famously smooth transistions, a special Faker > CalifornIA > Farmer Ben, dont fuck with flo.> Faker sandwich filled most of the set. The second set was wrapped up with the Captiols unfinished "Rebubla" finding it's way back home. Before the "Al-nnouncements" took place, comments that the guitarits Al makes every show before the encore, the band thanked the audience for supporting them and for making them feel so at home in Albany. Balloons were dropped and the audience roared. The incredible weekend of music then moved into a perfectly fitting "Letter Home" encore. Moe....our home, our hearts, our best friends.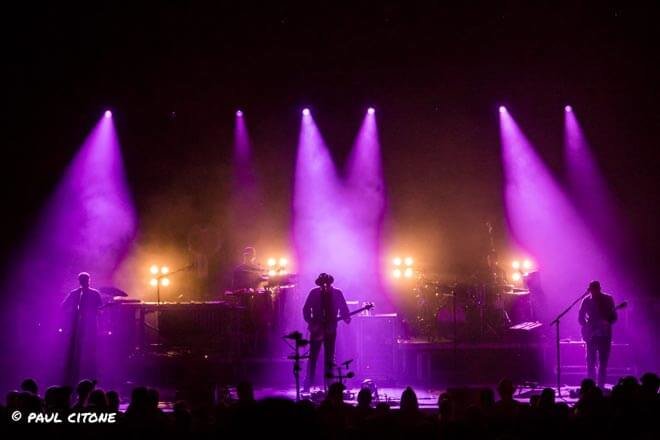 Photos: Paul Citone
Set Lists:
Night One
Set I
Jazz Wank
Skrunk
Down Boy
Tailspin
I can Never Remmeber
Blue Jeans Pizza
Waiting on The Punchline
Set II
Deep This Time
New York City
What Can I Say
Hi and Lo
Montego
Captain America
She
Happy Hour Hero
Encore
Downward Facing Dog
Night Two
Set I
Moe Day - Maroral Proclamation
Rebubula >
Buster >
Haze >
YOY >
Who You Callin' Scared
Akimbo >
Rise >
In Memory of Elizabeth Reed
Set II
Stranger Than Fiction
Faker >
CalifornIA >
Farmer Ben >
Don't Fuck With Flo >
Faker
McBain >
Rebubula
Encore
Crowd
Alnouncements
Letter Home
Setlists from Archive.org