CashorTrade BlogBack to Blog »
New Feature! Categorize your Tags when adding a post !
August 23, 2013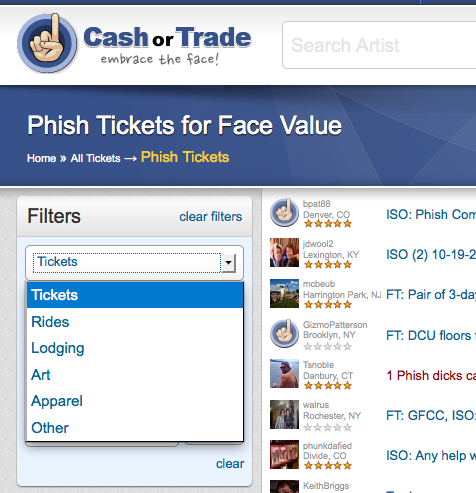 Hey all.
We are very excited about the many new features we are releasing in CashorTrade.org.
One big new feature is the new filtering option and the ability to categorize your tags.
Now when I am talking about needing or wanting lodging or a ride to a show, or maybe I have a poster or clothing to trade, I can now add these categories directly to each tag, making filtering super specific.
We have also added additional features such as the ability to search for all Gold and Verified Members as well as the ability to seach posts from each and every sate in the US. We have also added a keyword search to filter through titles and descriptions.
Please watch the video below to learn more.