Blog
Northwest String Summit Partners With CashorTrade
February 25, 2020 - By Jonny Adler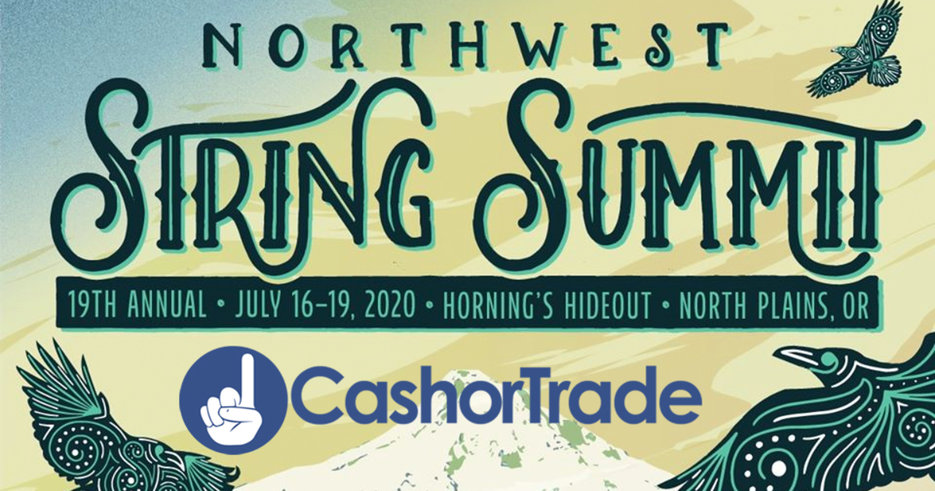 CashorTrade is so proud to become part of a great tradition: the Northwest String Summit, hosted annually at Horning's Hideout in Oregon! To keep tickets in the hands of real fans, NWSS and CashorTrade have teamed up on an official ticket exchange on CashorTrade.
Now in its 19th year, the annual gathering commands fierce loyalty from a community of regulars. Anchoring the lineup annually is The Yonder Mountain String Band, almost always joined by Greensky Bluegrass and the Infamous Stringdusers. With those 3 on the bill, it almost doesn't matter if anybody else shows up, but there is always an incredible cadre of accompanying talent. This year, Umphrey's McGee, Colter Wall, Sam Bush, and about 20 other bands fill out four days of pure, natural, and true American roots music.
Beyond the music, NWSS stands out for offering a wide range of other activities and initiatives. There's a unique lineup Not For Kids Only , including over 65 different workshops, arts & crafts projects, music lessons, story time, and even an instrument petting zoo. The band competition on the main stage is your chance to learn about the new group before they're cool. There's over a half dozen different yoga and mindfulness activities daily. Rounding out the wholesome experience is a real sustainability ethos: the festival composts, uses solar powered generators, and buys carbon offset credits.
Here's one more tid-bit that might interest you: there's a good chance a whole bunch of CashorTrade members are driving right past this festival as they cruise from the Phish shows in Eugene up toward the Gorge. Right about halfway between the two, why don't you quickly turn left just before Portland and head up to Horning's Hideout for the night of the 16th? You need to camp somewhere anyway...and you might just find yourself deciding not to leave :)