Blog
Our Top 5 Favorite Deadhead Bars To Visit On Tour
February 8, 2021 - By Alec Tatro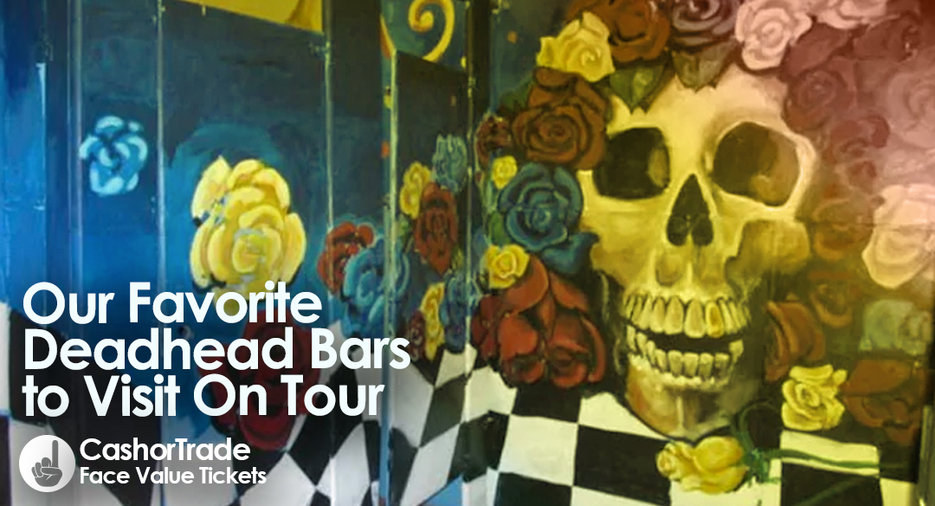 Let's face it - we all would love to be able to go to a bar right now, let alone see live music. The reality is that beloved local joints and dives across the U.S. are in a tough spot, and could use some moral support, even if we can't frequent them like we used to. In the optimistic spirit of CashorTrade, we thought we would share a few of our favorite Grateful Dead themed bars and restaurants in light of this, to share our appreciation for the places that do their best to keep us dancing through the daylight. Which ones are your favorite? Feel free to reach out to us on our Facebook or Instagram page and let us know!

Sancho's Broken Arrow - Denver, CO

The first on our list is Sancho's Broken Arrow, a classic Jay Bianchi venue situated on Colfax Ave in Denver, Colorado. With its moniker as a thinking place, you'll have lots to think about when you walk in. Walls covered in Dead memorabilia and plenty of live music taboot, an easy place to make friends. After all, sometimes you want to go where everybody knows your name, and Sancho's is exactly that.
Garcia's - Port Chester, NY
Next up on our list is an obvious for those who have frequented shows at the Capitol Theater - Garcia's. This lobby bar is becoming just as iconic as Jerry's favorite venue that houses it. Garcia's features hit acts across all genres itself, and building quite a rapport with the music scene and thirsty patrons from Port Chester and beyond. Visit their FB page for more info and upcoming events.
Mousetrap - Indianapolis, IN
Next is Indianapolis's very own: Mousetrap. Boasting itself as one of Indy's oldest bars, it has been dishing out drinks and live music since 1957. You can spot this joint easily by its massive stealie-rat-face logo, and by blaring music from local bands emanating from its core. It's truly a must-see midwest meeting place.
Thurmans 15 - Milwaukee, WI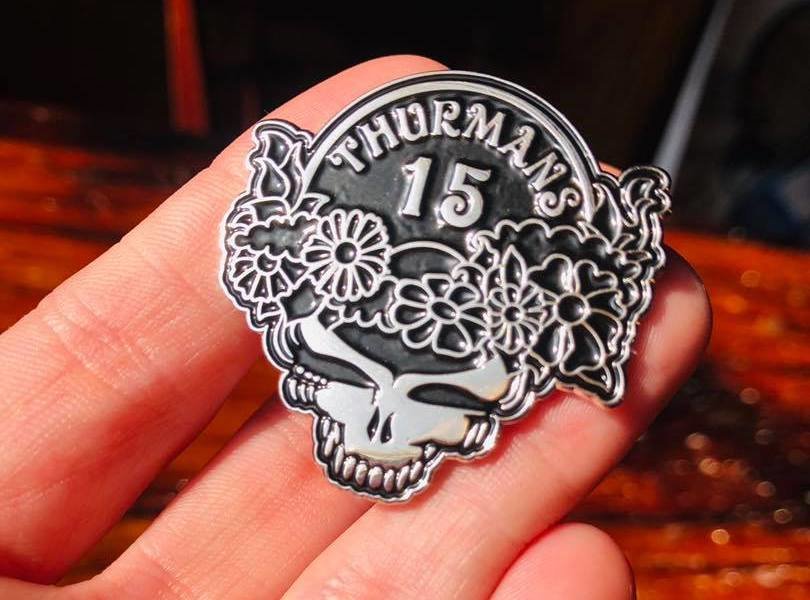 "Once in a while, you get shown the light in the strangest of places if you look at it right" is a fitting motto for the unassuming Deadhead hangout, Thurmans 15. It's known in Milwaukee as a diamond in the rough to many. An eccentric neighborhood haunt with loads of character, Thurmans earned it's Deadhead reputation back in the day thanks to a Deadhead working behind the bar who used to bring in his bootlegged cassettes from all the shows he would hit while he wasn't pouring drinks at Thurmans.
Terrapin Crossroads -San Rafael, CA
There isn't a better way to tie this list up than mentioning a bar that's owned by a founding member of the Grateful Dead, huh? Phil Lesh's Terrapin Crossroads is a whole festival's worth of experiences in one: a restaurant, an outdoor space with a venue they call the backyard, and an indoor venue space they call the grate room where musicians collaborate and throw down some of the tastiest jams imaginable - including plenty of appearances by Phil Lesh himself and other Dead members. Check out their Facebook for more info and upcoming events.