CashorTrade BlogBack to Blog »
Read Icculus Sticker
August 30, 2011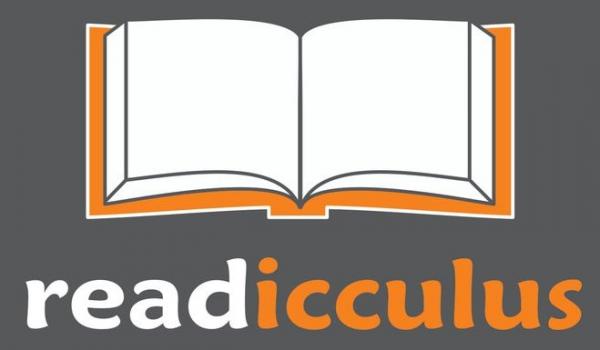 "During the Oswego '99 Icculus, my friends and I hugged and held each other laughing hysterically in an "I can't!" kind of moment and I'll never forget it. After that we all labeled everything "Read-Icculus" every chance we had. Finally in 2003 I made the first run of stickers, then in 2009 made a new sticker and a t-shirt. After selling out of all editions (the t-shirts sold out after Hartford '09′s Icculus), I made this smaller, and possibly final version before summer tour '11.\"
Read Icculus Stickers!
This discreet sticker is 3x5 and is printed on glossy vinyl with soy based inks. If you\'d like to pick some up, they are 1 for $3, 2 for $5, or 5 for $10 with free shipping on any quantity.
Great for phans, teachers, Hakeem, Shaleem, any of those people...
Thank you for promoting a literate generation.