Blog
Remembering Magnaball
April 14, 2020 - By Dana Slattery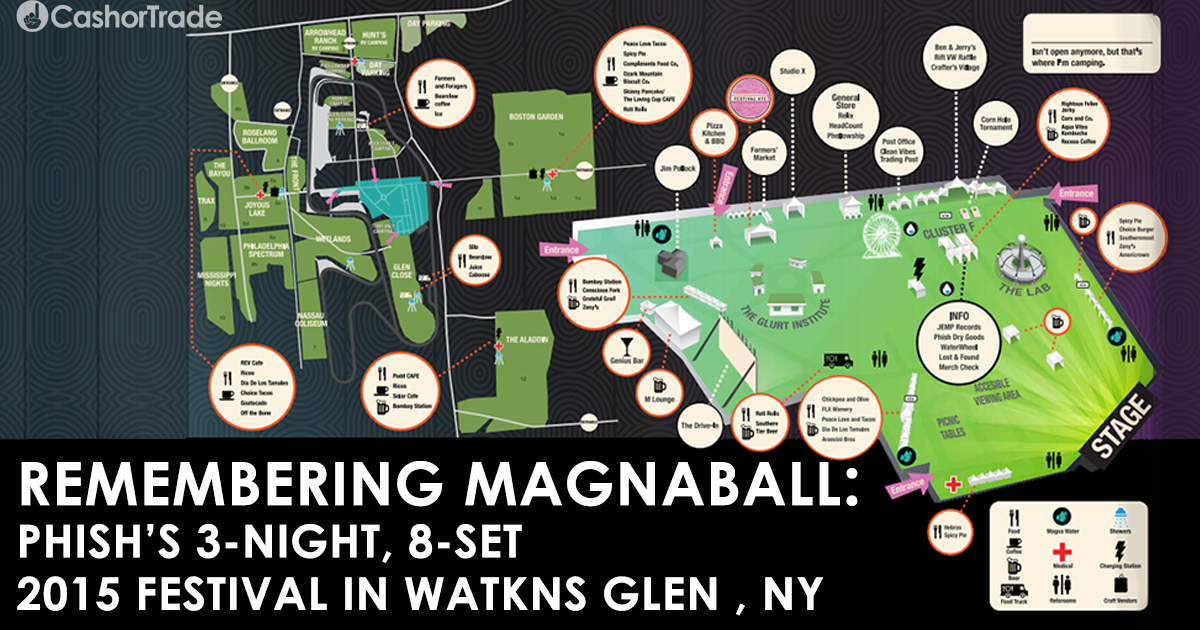 Earlier this month, Phish's weekly webcast "Dinner & A Movie" featured a fan-favorite from the band's 2015 Watkin's Glen, NY festival Magnaball. At a time where the future of live music seems unsure- we've been reminiscing a lot. Here are some highlights from the 3-day, 8-set 2015 Magnaball Festival...
Weather Was Happening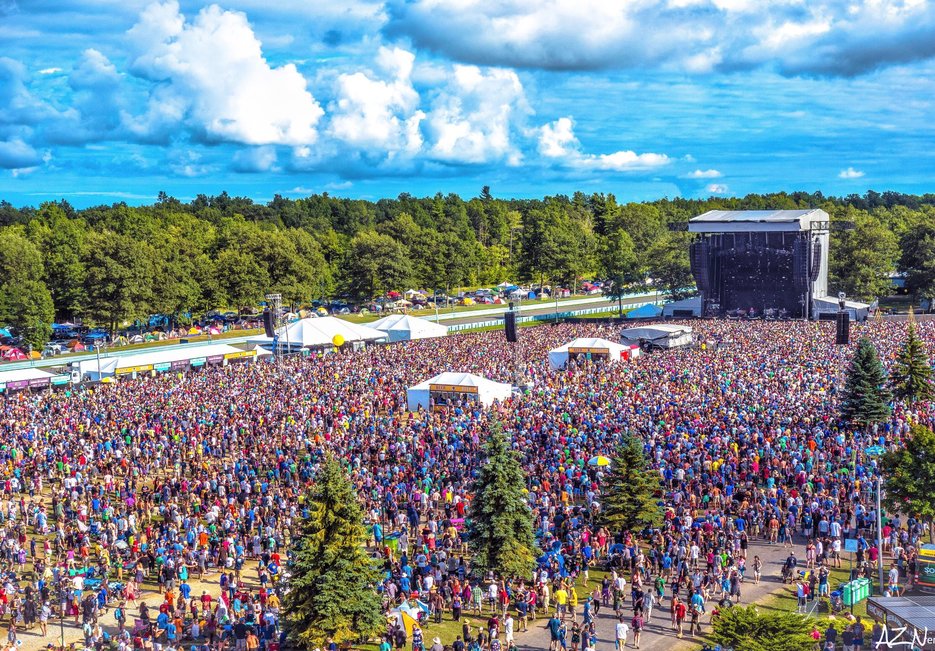 Photos by @AZNpics
As festival veterans know- the weather can make or break a festival. Those who arrived on Thursday may have had their early-bird parade slightly dampened with a full day of rain- but come Friday, the sun came out and it did not stop shining throughout the weekend. Bright blue, sunny skies and a weekend full of Phish.
The Festival Grounds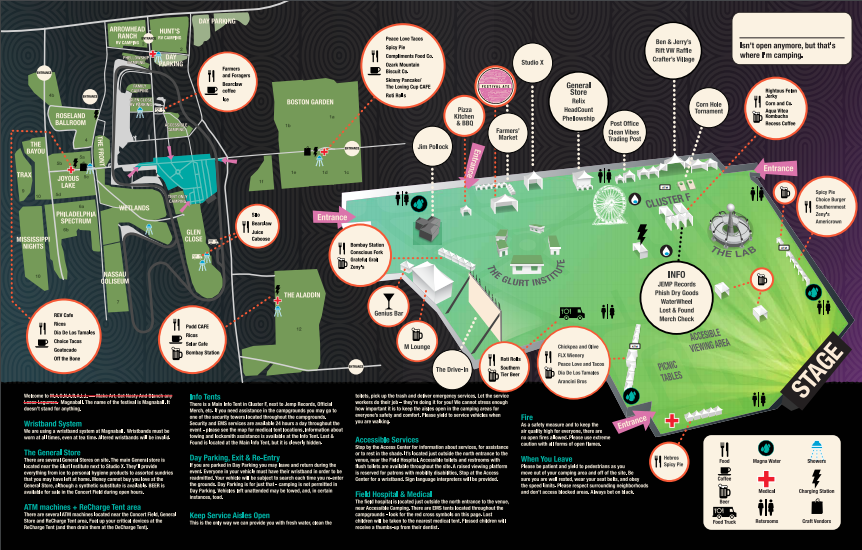 Like any Phish festival, Magnaball was ripe with tricks, treats, pranks, and costumed actors. Those who were there will remember The Glurt Institute, The Laboratory, The Ferris Wheel, The Farmer's Market, and of course... The Drive-In...
Set up in the center of the Festival Grounds was "a campus of laboratories devoted to the ultra-terrestrial sciences". This installation featured several white shacks filled with scientists conducting different experiments inside that were "connected" by a series of metal tubes dripping with some kind of extra-terrestrial Glurt goo...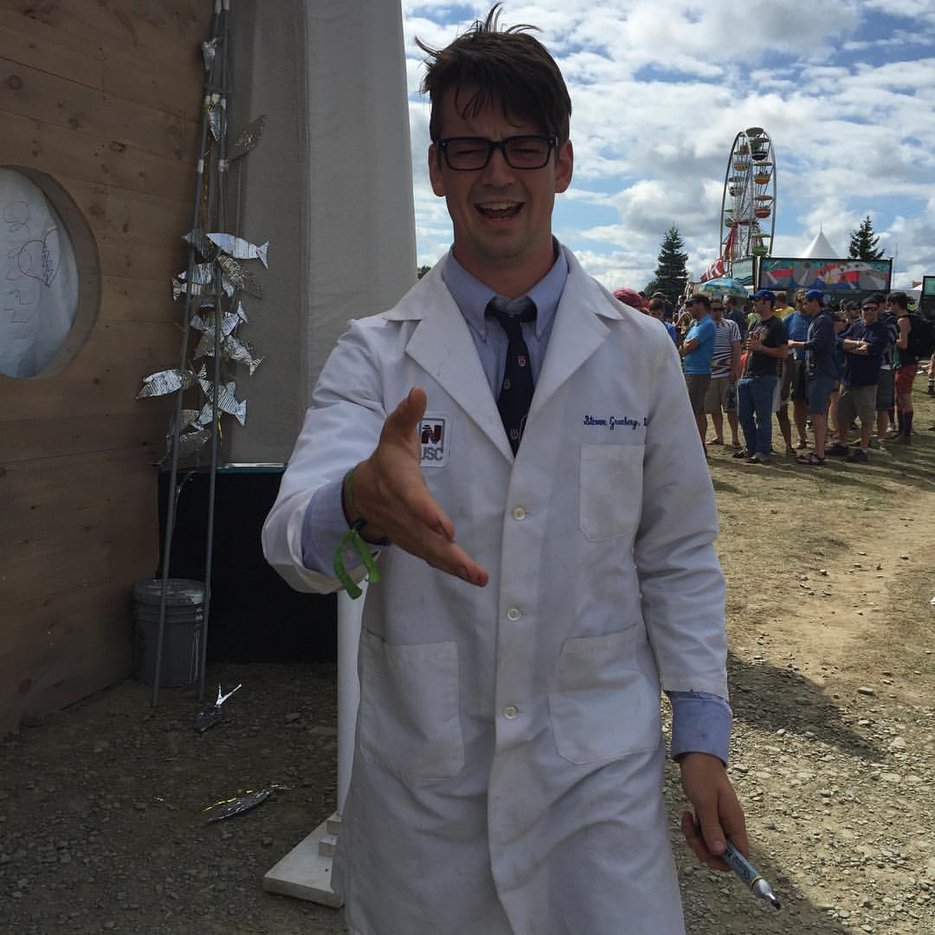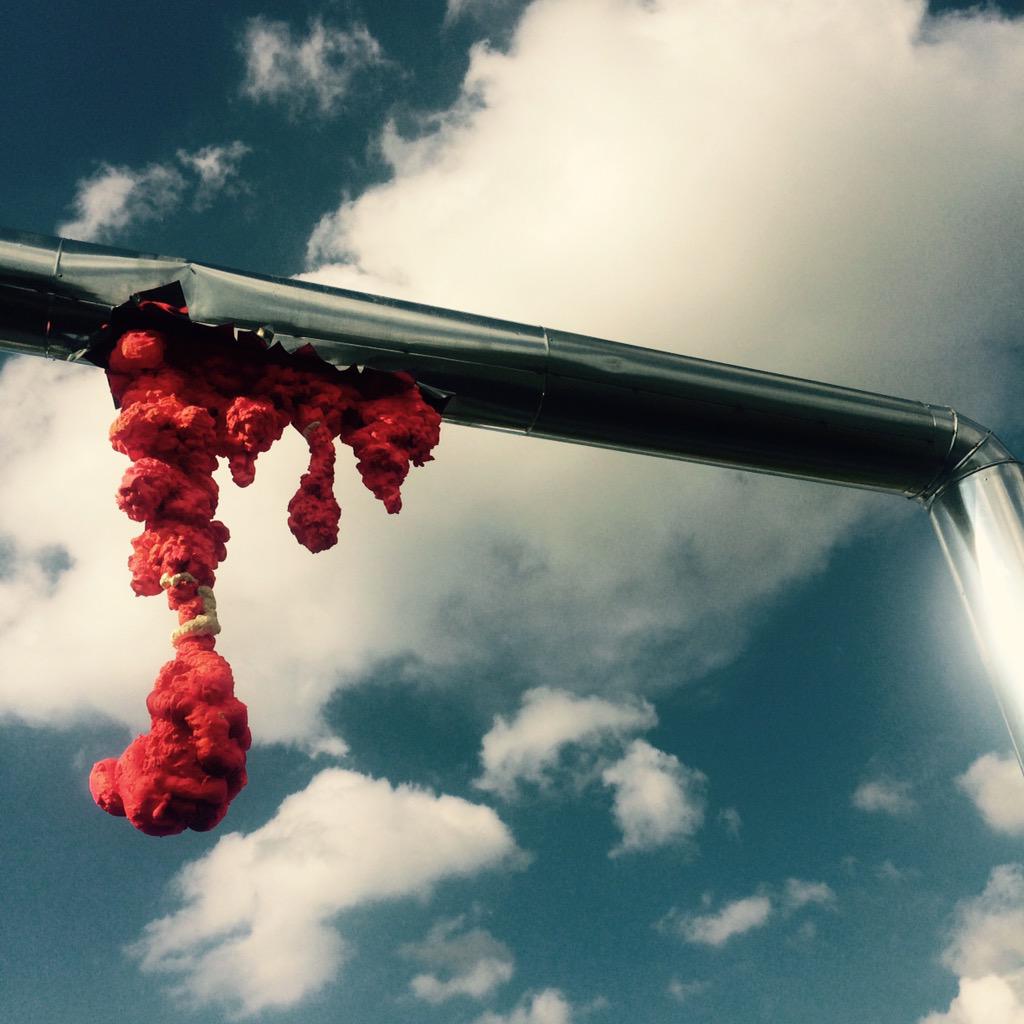 Photo by @JuliaMordaunt
Placed South of the General Store, with a direct view of the Stage was a fully functional, full-size Ferris Wheel. Those who cared to wait in line were rewarded with this view: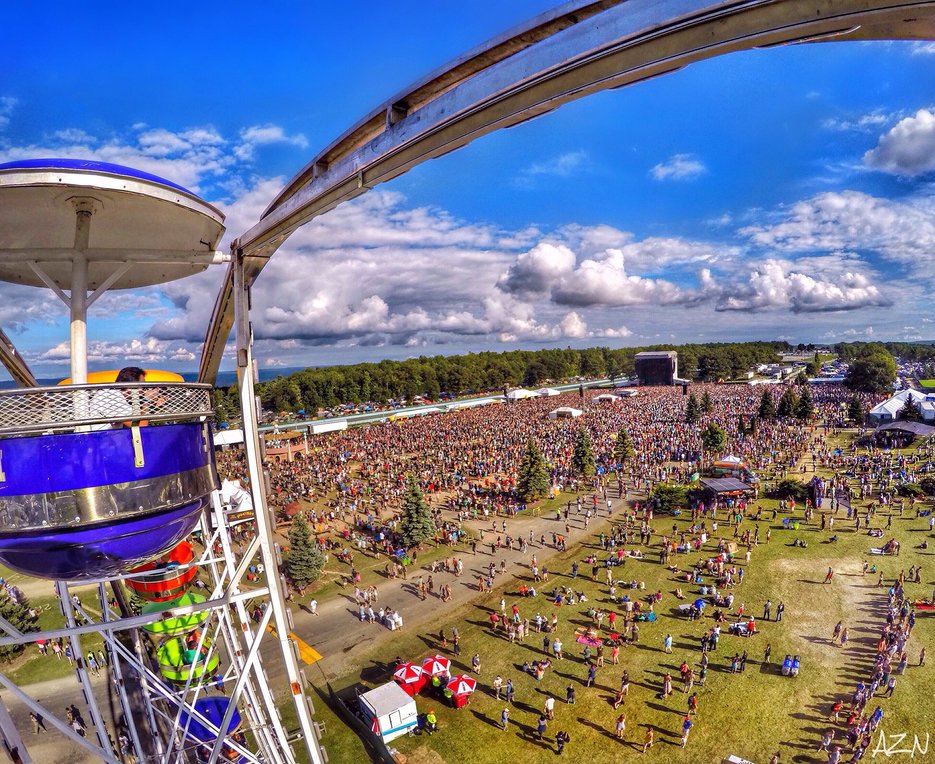 Photo by @AznPics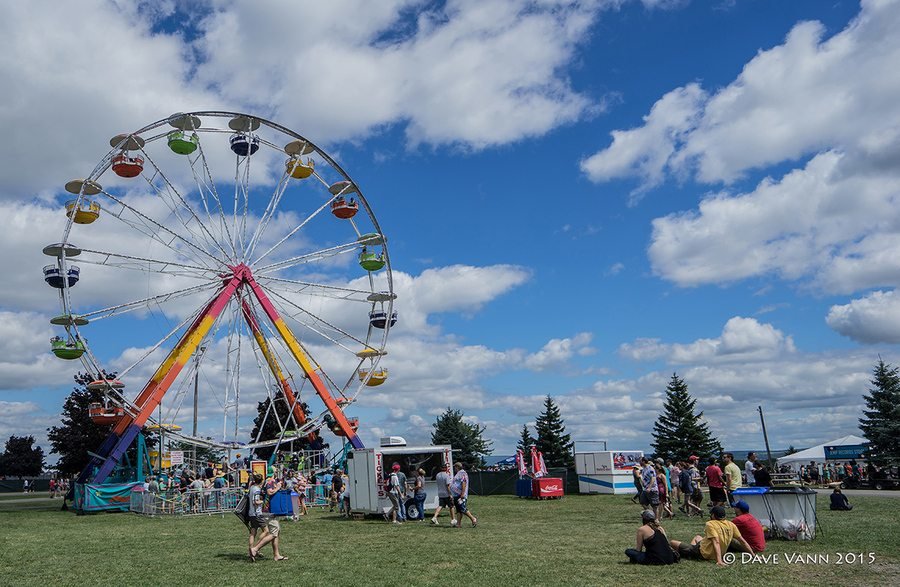 Photo by Dave Vann
A spin-off of the Glurt Institute located in the back end of the Concert Field... The Lab was host to many psychedelic sound and color experiments throughout the duration of the festival and included an observation deck for those who'd rather just observe the experiments instead of participating in them.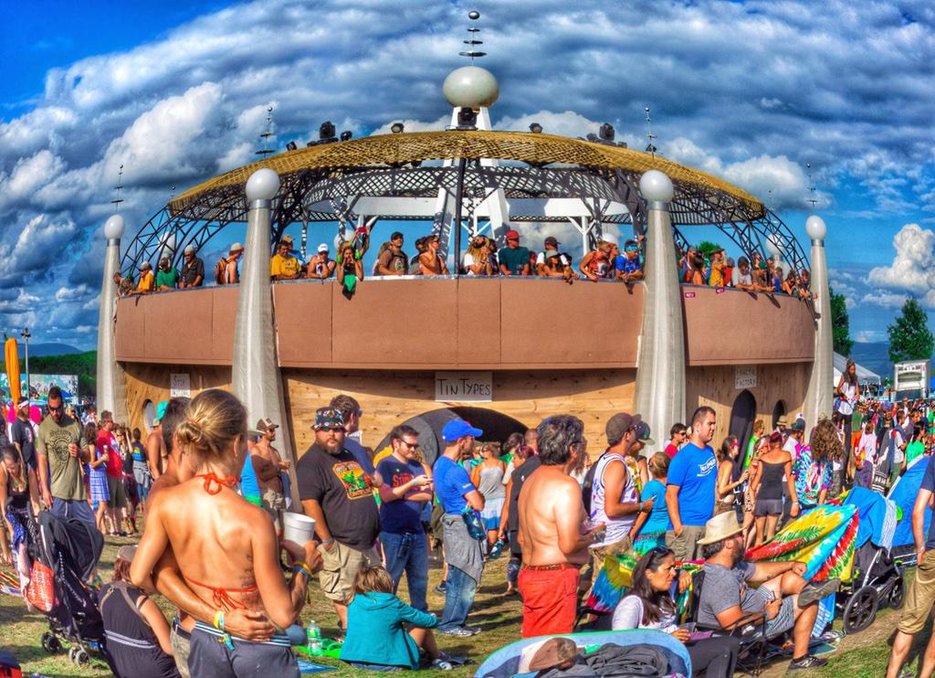 Photo by AznPics
And last but not least- The Drive-In
This may have been the most impressive of the installations featured at Magnaball. Set up by Montreal based "Moment Company", the Drive-In was a monument of Magnaball that was impossible to miss. Covering the grand-stand of the Watkins Glen Racetrack, this 175 ft long screen was impossible to miss. The first night of the festival this literal Drive-In sized movie screen (complete with fully chromed display cars lined in front) played classic Drive-In flicks like "The Beast from 20,000 Fathoms" (1953), "First Men in the Moon" (1964) & "The Time Machine" (1960). Moment Company had been tasked with providing over 40 hours of footage to keep on a loop during the festival. The real magic happened at the Drive-In after the show on Night 2 of Magnaball when Phish surprised the audience with a "secret" improvised set, set up behind the screen featuring audio-reactive visuals that lasted for about an hour.
Check out this fan-shot video of the festival grounds for the phirst-person experience!
The Jams
Now this is where it gets fun. Like any Phish festival, the Magnaball setlist had it's ups and it's downs. There is no denying that when Phish taps into the excitement of 30.000 Phish fans spending a beautiful weekend together in a beautiful place to dance, party, and collectively vibe. Phish festival jams don't just receive decades of accolade and archival notoriety because festival names are easier to remember than dates. There's a tangible magic in the air during an event like Magnaball that is everything right about Live Phish, and can produce some true-blue all-timers for fans who were there and that go down in history for those who weren't.
Here are some of the musical highlights of Magnaball:
Tweezer > Prince Caspian (Night 2, Set 2)
Closer of the second set of the second night- this Tweezer starts off a little slow but once it gets going it takes a sharp left turn into an experimental territory that sets the stage... It is not surprising that most who were there consider this 35-minute joyride through this fierce Tweezer into an uncharacteristically boundary-pushing Prince Caspian the highlight of the evening. The peaks proceeding foreshadow the close of this wild Caspian (that then dips back into a heavy, heavy Tweezer territory around 24 minutes) and after our 20th straight minute of goosebumps, culminates on a glorious set-closing note that says "Yeah! That just happened! You're welcome!".
2. Bathtub Gin (Night 1, Set 1)
The Mighty Magnaball Gin! Phish took no time getting this Ball rolling and assuring festival-attendees & those streaming at home that the band would be throwing down serious heat all weekend long. This heavy-hitting 23-minute long Gin closes the first set of Magnaball with a bang. Start to finish, we see the full Gin Spectrum. Starting with a funky, quirky Gin we all know and love, and ending where all Gin jams worth their salt do- with Trey shredding our faces off. At around 14 minutes, the band flies off the rails and we get a spaced out Gin that takes off into the atmosphere. If the psychedelic science experiments of the Glurt Institute and the 60's Sci-Fi films at The Drive-In weren't enough to transport you to outer-space, this unmistakably "Sci-Fi Funk" groove might give your local gravitational pull a run for its money and physically lift you clean off the ground.
3. Blaze On> Possum (Night 2, Set 3)
Play it Leo!!! In equal measures- this distinguished Blaze On (along with its kid sister Possum) also clocks in for fans as a highlight of the night. Heavily layered with effects and harmonic melodrama, how could we leave it off this list? Page leads the pack into the thick of the jam here after the last verse. We really see Fish take the reigns here before this Blaze pulls the ripcord around 10 minutes and we float through the ethereal skies of an ambient Blaze jam. And at about 16 minutes in we hit an unmistakable familiar back and forth between Page & Fish, and we segue seamlessly into a rippin' shit-kickin' whiskey spittin' Possum.
The Crowd!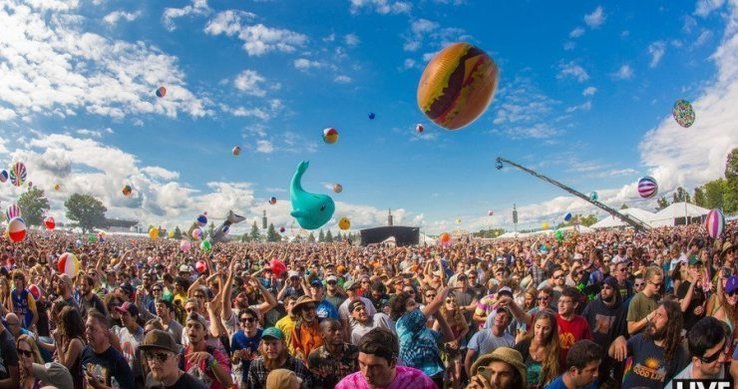 What is a Phish festival without Phish fans? We don't know, and we hope we never have to find out. Those who made it to Curveball know that you don't even necessarily need a Phish festival for Phish fans to enjoy themselves. (#CurveballSurvivor) Names and faces fade but those who were there carry the memories forever! Share this blog with your Magnaball crew!
See you at the next one!
Our nonprofit partners The Waterwheel Foundation will be selecting a different charity doing work to support COVID-19 relief to allocate all donations made on the day of Phish's weekly free live stream sessions Dinner And A Movie.
Please consider donating and enjoy the live stream Tuesday nights at 8 pm via LivePhish.net!