Blog
Join Street Team To See Free Shows And Help Fans Score For Face
September 5, 2019 - By Taylor Esche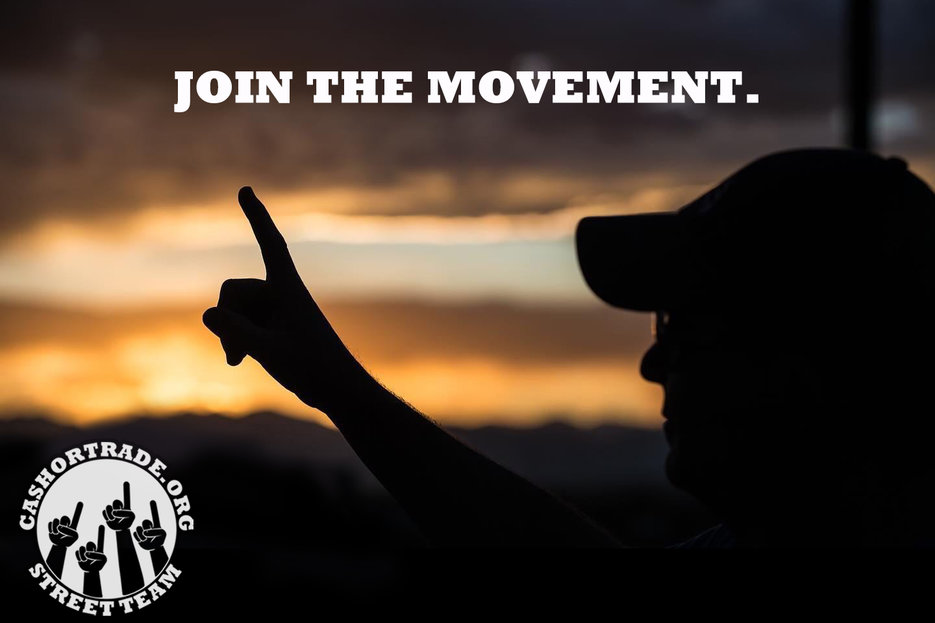 You go to shows every week like it s your job, so why not make it your job? #EmbraceTheFace and join CashorTrade's Street Team.
As a Street Team member, you attend shows. While you're there, you help make more and more fans aware of the Face Value Movement. We buy the tickets, give you some stickers and merch, and help you explain what CashorTrade is all about. You go to the shows and talk to other fans about it.
Street team is about more than just the big festivals. We are looking for fans that are dedicated to their local music scene. We're most excited to send you to 10 local shows at your favorite small venues so that we can all be part of supporting the grassroots fans and performers. The more shows you go to, the more you'll get! More tickets, free merch, and one day that free festival ticket you've been looking for.
How It Works
Submit which show you want to represent CashorTrade at and why by providing the ticket info and filling out an application. Sit tight! Once approved, we'll get back to ya with what all you'll need for the show.
After each show, you'll fill out a 5-question sheet that we like to call a Tour Report. This is where you tell us how it went! We want to know what you did to interact with the audience and get the word out about CashorTrade and if you had a good time. The Tour Report is also how you let us know how we can improve the process, as well as submit pics and videos from the show.
Shows will have a price limit of $50 starting out. After you've worked 5 shows, we send you a package of free merch, upgrade your account to a free Gold Membership, and invite you to apply for shows and festivals with a higher ticket price.
The application process is now open for FALL TOUR requests! APPLY HERE.
If you have any questions about the process or want to check in on the status of your application, you can submit a support ticket to us or email us at our main address. Thank you for your interest and for helping us power the Face Value Movement!