Blog
Summer Camp Music Festival Is Almost Here!
Published: May 15, 2018
Written By: Brando Rich
Summer Camp Music Festival, also know as Scamp, takes place in Three Sisters Park in Chillicothe, Illinois May 25th-27th. This Festival brings together some of the most diverse and talented musicians in the music scene today. Not only does Scamp bring these musicians together, but their fans together in a truly unforgettable way. The festival is filled with many veteran artists, as well as some up-and-coming artists you will be glad to discover. We interviewed Matt Rezenko, their Marketing Manager, about this year's festival as well as ones in the past.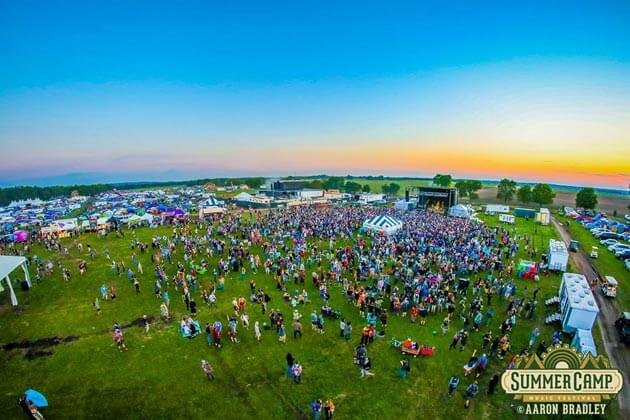 Matt has been working for Summer Camp for the past two years but the festival has been around since 2001. Rezenko explains how Summer Camp is unique from other festivals because of its "wildly diverse lineup". There are many special touches that the band moe. and Umphrey's McGee bring to the table as well. "The non-car camping makes it very 'home-like'. The grounds naturally lead Scampers to befriending their neighbors, bonding over set up experience, our range of smaller local bands/DJs to headliners of magnitude like Phil Lesh and Diplo, all of the random pop-up sets and on-site fun adventures, and much more!" says Matt.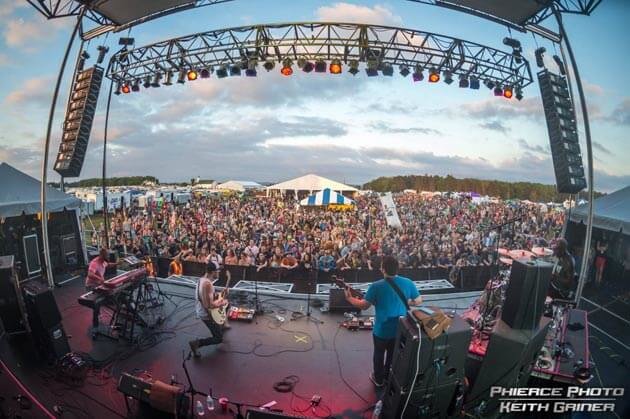 Scamp also has components of sustainability and permaculture integrated in it before and during the festival. There is Permaculture Action Week, a 3-day intensive workshop that leads into the festival. This is a hands on approach to urban gardening and holistic land design. Participants walks away with a grounded understanding of the permaculture design process with ideas to bring home.
May 23rd is Permaculture Action Day. This takes place the day before Summer Camp. You can join Permaculture Action Network at 7 Circles Heritage Center. This is a community space to preserve, restore and share indigenous culture and Native American teachings. You can support the growth of this learning center as they plot more permaculture garden space.
As for on-site festival workshops there is SOULPATCH. This is a permanent permaculture garden at 3 Sisters Park. All weekend Scamp will host workshops and conversations about gardening techniques and methods that you can bring home to your communities. More info: HERE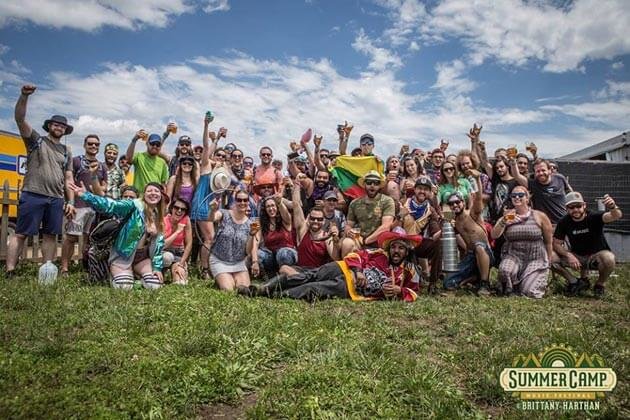 I asked Matt if people were nervous about the future of Scamp while moe. was on their hiatus following Rob's cancer diagnosis. He responded, "We definitely were hoping for the best for Rob! He is a great friend and Summer Camp family member above all, so my initial thoughts were hoping that Rob himself would pull through instead of immediately jumping to festival conclusions. We did feel a sense of nervousness for our fans that moe. would not be able to perform at the fest for the first time ever, which would have been a total bummer! The fest would indeed carry on if the hiatus did continue, but we are extremely grateful that everything worked out the way it did and Rob is back in full force at Summer Camp 18!"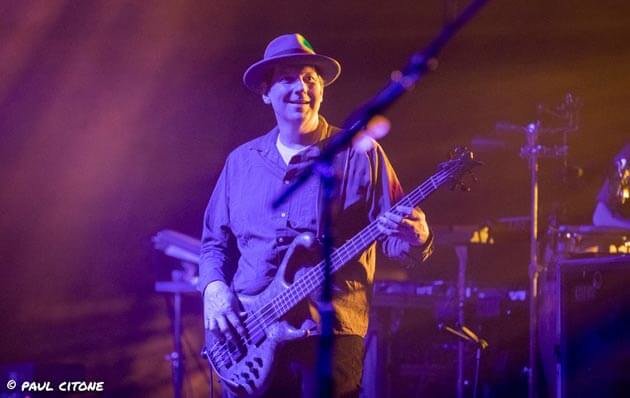 With moe. coming back strong and steady since Rob's return, this year's Summer Camp should be better than ever! Scamp is known for its extremely diverse lineups, from folk, jam, bluegrass, jamtronica, techno. It really is stacked with talent from all corners of the music industry. Matt says they, "have a team who knows how to get the perfect mix of genres to please music lovers of all kinds." They want to have people discover new music, experience something they didn't expect to love. Having acts that they typically wouldn't stumble upon, like having a "traditional bluegrass fan wander past a Dj/Drum duo and thinking it's one of the coolest acts they've seen all weekend. Diversity makes the world, and Summer Camp Music Festival go 'round!"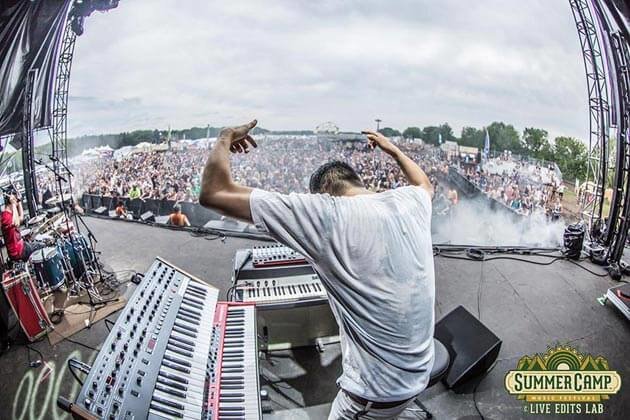 Another unique component of Scamp is their late-night Red Barn Sets. These shows are ticketed separately from the festival passes. This gives fans the opportunity to get an extremely intimate performances from one of their favorite artists, or see a one-time only collaboration between their favorite bands/Djs/MCs/etc. Examples include Nailed It! (an allstar tribute to Nine Inch Nails), moe.EO (moe. + Everyone Orchestra), and countless others from the past 17 years. All of the late night shows are SOLD OUT for this year's festival.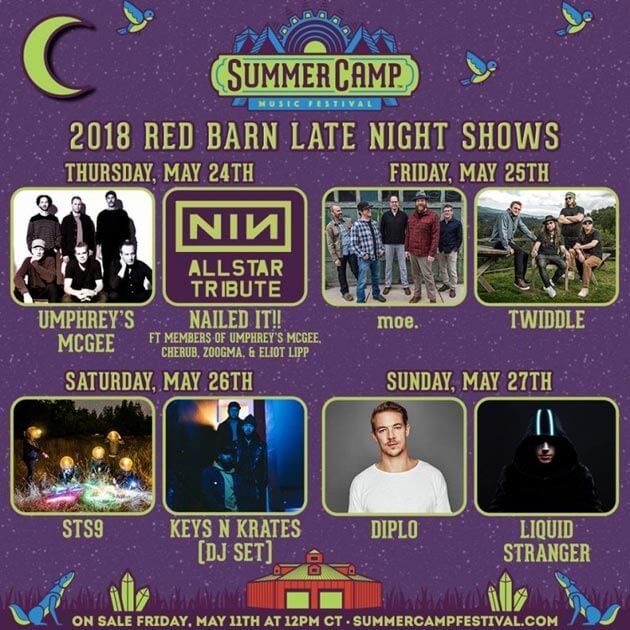 After a good talk with Matt, I asked him what would be next for Summer Camp? His response, "Anything is possible! We like to approach the festival like the bands approach their music: improvising with the intent to deliver something great!"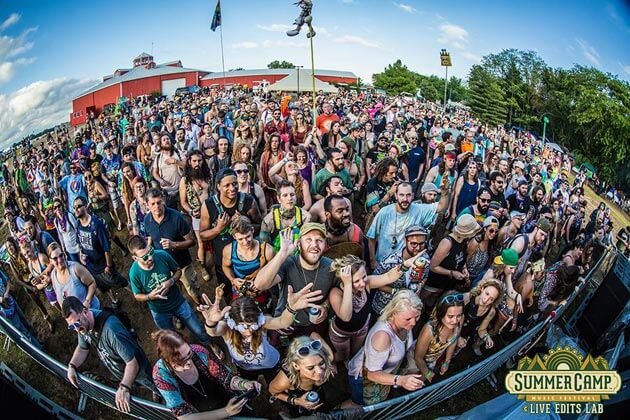 All of us at CashorTrade are so excited to be a part of this year's festival again! We just completed our Grateful Giveaway with the festival. Congratulations to Marcus Doddo and Karyssa Labayen! If you are attending Summer Camp this year, we will be on-site at the festival with the CashorTrade Trading Tent. Come say hello, grab some goodies, and be sure to follow us on fb, tw, ig for special announcements about the many 'meet at greets' we have planned at the tent!