CashorTrade BlogBack to Blog »
Taraleigh Wants To Rock Your Life
February 15, 2017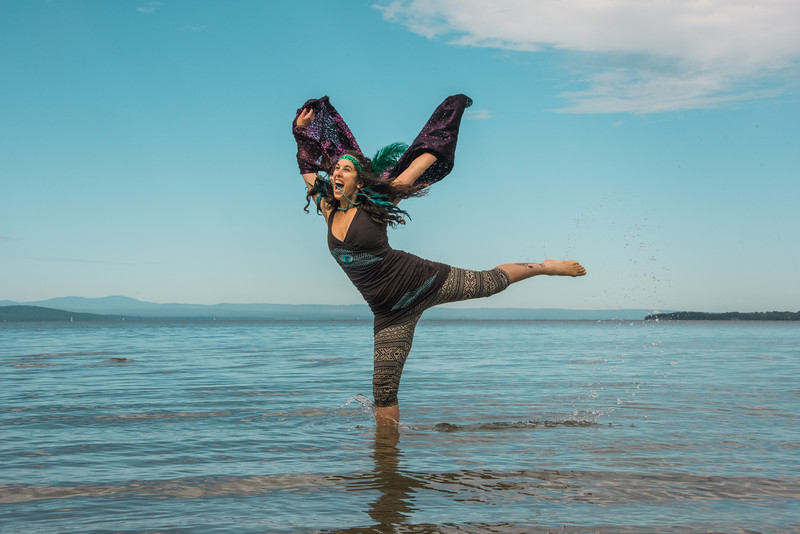 Taraleigh Weathers is in love with live music. You can catch her at a show dancing her heart out, spinning, kicking, head bobbing, and always sparkling. She even has live music to thank for meeting her husband. Being at a show makes Taraleigh so incredibly happy that she decided to make a career out of it. She has dedicated her life to organizing events and retreats that revolve around making dreams come true, growing a soul family, and of course having amazing live music experiences. 
"My idea was to create a sacred space where live music fans would feel safe to be the wildest expression of their authentic selves. An intimate musical experience with a healthy twist to connect like-minded people."
The retreats typically consist of around twenty people. They have taken place all over the world, including like in Costa Rica, Peru, and the Berkshire Mountains. During these retreats participants travel to sacred sights, explore together and dine together. Other services also offered include massages, yoga classes, hikes, creating, crafting, and intimate live concerts. Ryan Montbleau has performed at four of her retreats and will be again this March taking place in Montezuma. 
Taraleigh started her career working with people in one on one sessions on the internet and found herself wanting to do something that felt more magical. After she crafted her idea to create these fantastic getaways she visited a wedding venue in Vermont called "Dreaming Mountain" to spark her inspiration. She expected the visit to simply gain some ideas about how to go about starting a retreat, but once she was there, she knew that was the spot. She made a deposit right then and a began to plan for her first ever retreat. At first she became quite nervous having never been on a retreat herself, but after stopping to collect herself, she asked an important question: "What kind of retreat would I want to attend?"
Once the venue was determined, Taraleigh began to struggle with constructing a strong itinerary. She was trying to fill up every second with activities until a friend mentioned that what was most important was to have everyone coming together in a beautiful place. 
"To get some relaxation is all anyone wants. You being there is just a bonus." remarks Taraleigh, "That took a lot of pressure off me and made me practice discernment with what exactly I thought was the most important workshops to offer."
After this realization the events began to prove themselves very successful. People were signing up and looking forward to the next event each time. Taraleigh sees a different kind of success from the retreats.
"The people who come to these events end up making lifelong friends with people they may not have given a second glance. To me that's the biggest success." 
Next year, Taraleigh will be venturing to Peru for another "Rock Your Life Retreat" exploring Machu Picchu, Cusco, Pisac, and more. She is accompanied by her friend, Cora Poage, a coach who has been to the country many times and has even brought groups of her own. They will be guided by Shaman Javier to open up the spiritual part of their brains. The next retreat will take place in Costa Rica from March 13-18 with Ryan Montbleau. She also has plans for some songwriting retreats beginning in June. Visit her site here for first access to retreat announcements. The June group will consist of only about eight people and is expected to sell out quickly. You can also stay updated on her website at taraleighlovesyou.com.  
*PC: cover photo by Britt Nemeth, photo of Taraleigh and Ryan Montbleau by Judd Lamphere*