Blog
A Brief History of The 12 Tribes Tour Bus
March 4, 2021 - By Alec Tatro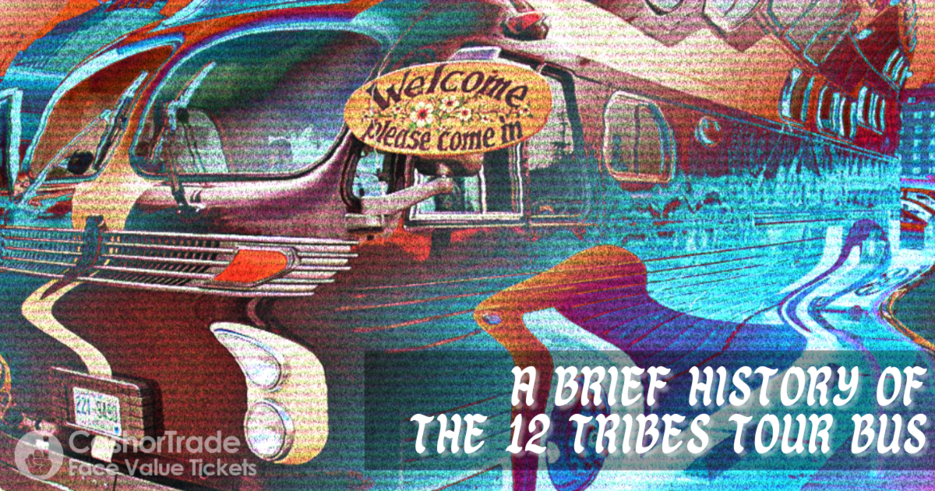 The two-tone and double-decker bus, the barrage of bearded hippies dishing out finger sandwiches, arrays of baked goods, and multi-page pamphlets. It's a sight that's hard to miss. If you've found yourself on lot at a rock & roll show, chances are you've seen the monolith of a bus with Amish-looking folks pouring out of it, handing out their pamphlets before or after a show. I'm sure at this point you already know we're alluding to the Twelve Tribes, a sectarian Christian movement that originated in Tennessee, and eventually moved to Vermont (commonly referred to as a cult, and for good reason). If you haven't seen their busses (with righteous names such as The Peacemaker, and Peacemaker II) seeing your favorite bands, then perhaps you have stepped foot in one of their Yellow Deli restaurants that can be found across the country.
Everyone has a story about the 12 Tribes Bus. The myth of the traveling Grateful Dead-loving cult and the truth are often hard to decipher from one another. We're not here to discuss all of the controversies that surround this religious movement (For those looking for more of an in-depth on what being a member of The 12 Tribes is like, we highly recommend Phemale Centric's 2-part episode with former cult member and daughter of the cult's founder, Kate Wiseman), but it's worth taking a look at the legend of the Yellow Deli People, as their reputation often precedes them in the traveling live music scene.
The start of the Tribe's influence in the jam scene originated in 1987, when the Tribes began to follow the Grateful Dead on tour. It was a group of musicians, singers, and dancers who would be stationed on the lot offering emergency medical care to concert-goers suffering from any various calamities that could be expected; Losing their friends, witnessing a bad acid trip, or wounds caused by general inebriation- the Tribes were there to help. The group also made and sold artwork, crafts, and concert-goods to support their journey across the U.S, while trying to catch the eye to spur conversation near their tents dawned with medical banners. Indeed with acts of service, comes the benefits of indoctrination. More and more young concert attendees found themselves joining the Tribe's ranks and lifestyle and to further perpetuate their message. The stories of this range from mild to outrageous, and are shrouded in mystery and controversy.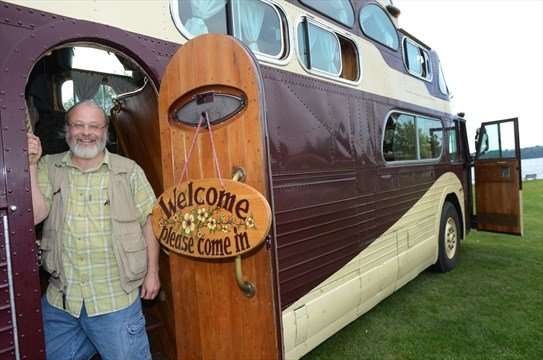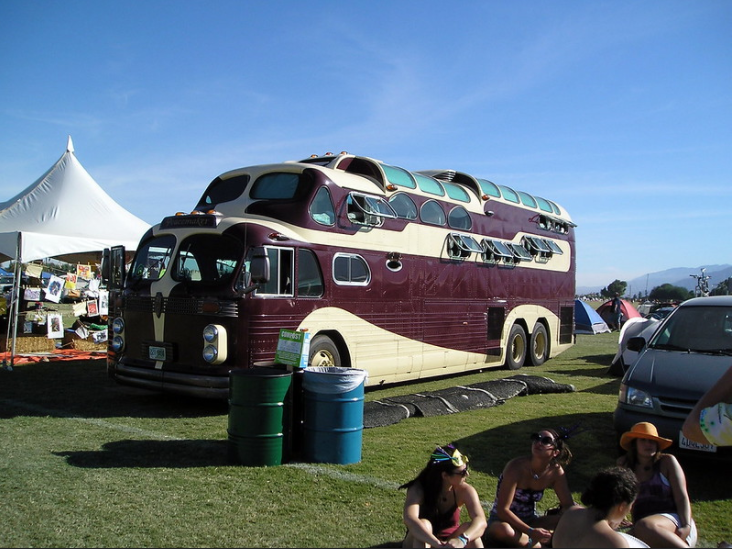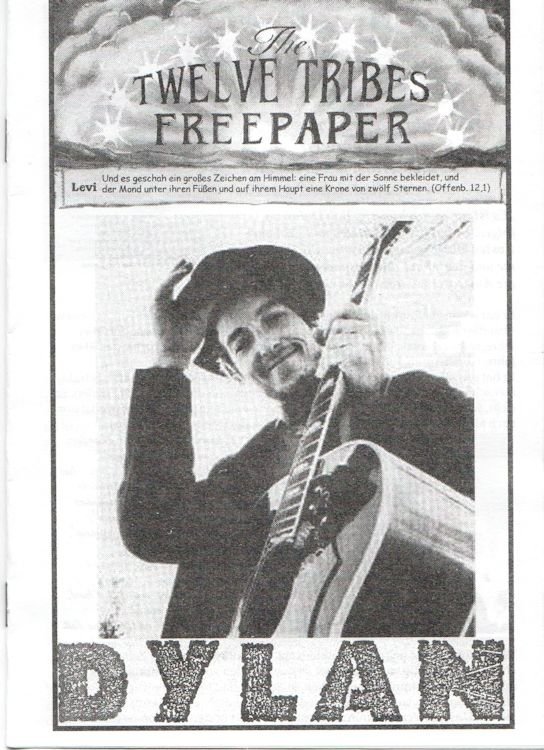 Over the years this scene and its members have looked different, and the bands they follow became different too. Often, they'll be found with a "Welcome! Please come on in!" sign on the back of their bus while offering free food and baked goods, though, most critics reference these as mere tokens of their misleading kindness and generosity. If you find yourself curious, you can expect to hear the many tales of caution and euphemisms from fellow heads such as: "Cowboy Neal is NOT at the wheel", or "the cookies are not free" for good reason. The Tribes followed bands such as Bob Dylan, Phish, Widespread Panic, Ratdog, Furthur, and more, and are still seen to this day logging thousands of miles in their renovated tour bus, with their famous catchphrase written on the back of it: "We know the way. We'll bring you home". . . So when the time comes and you have to make the choice, you can either excite your curiosity, or just take Jerry's advice instead, and, "Go on home, your mama's calling you".
Everyone has stories that involve the Twelve Tribes, or know people that have encountered them. Maybe you've read a pamphlet, or indulged in yerba mate or free sandwiches from them. Have you encountered the Peacemaker and its crazed constituents? Let us know your story on our Facebook, Twitter or Instagram page, we're eager to hear!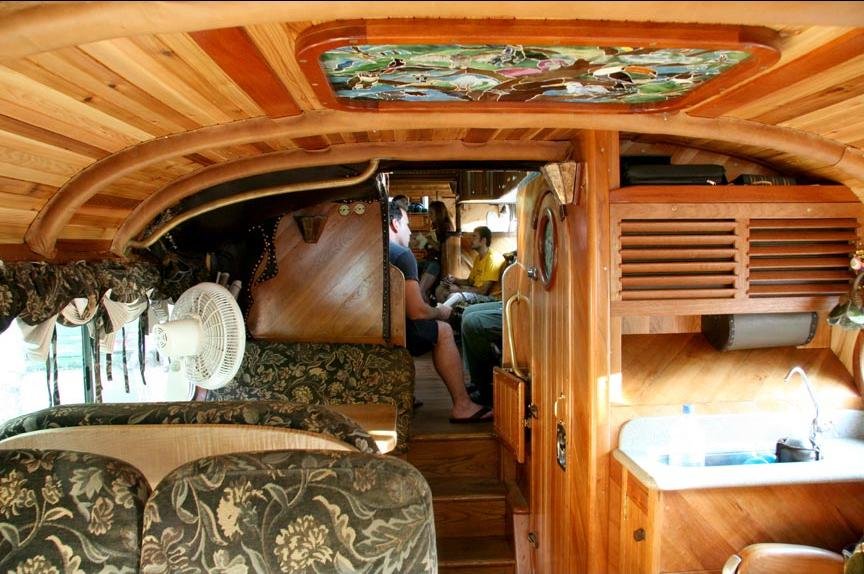 The interior of "Peacemaker", one of the group's travelling busses.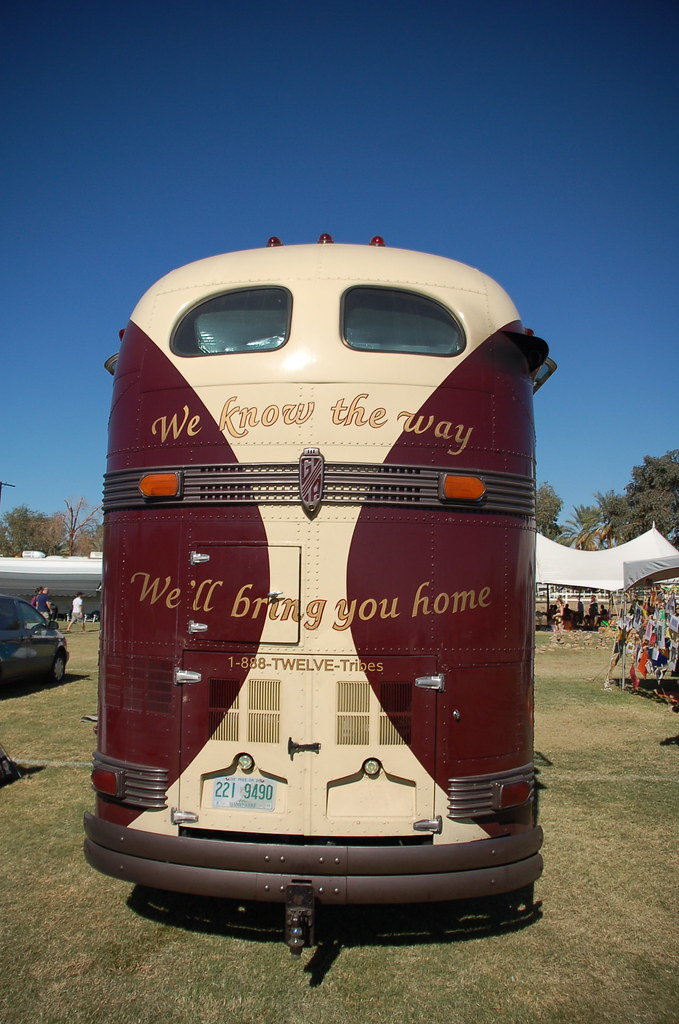 Adorned with a handpainted nod to Grateful Dead's "Ripple" on the back.