We Have A Winner!
Congratulations to Parker Cliatt of CHARLOTTE, NC! Stay tuned for the next Grateful Giveaway!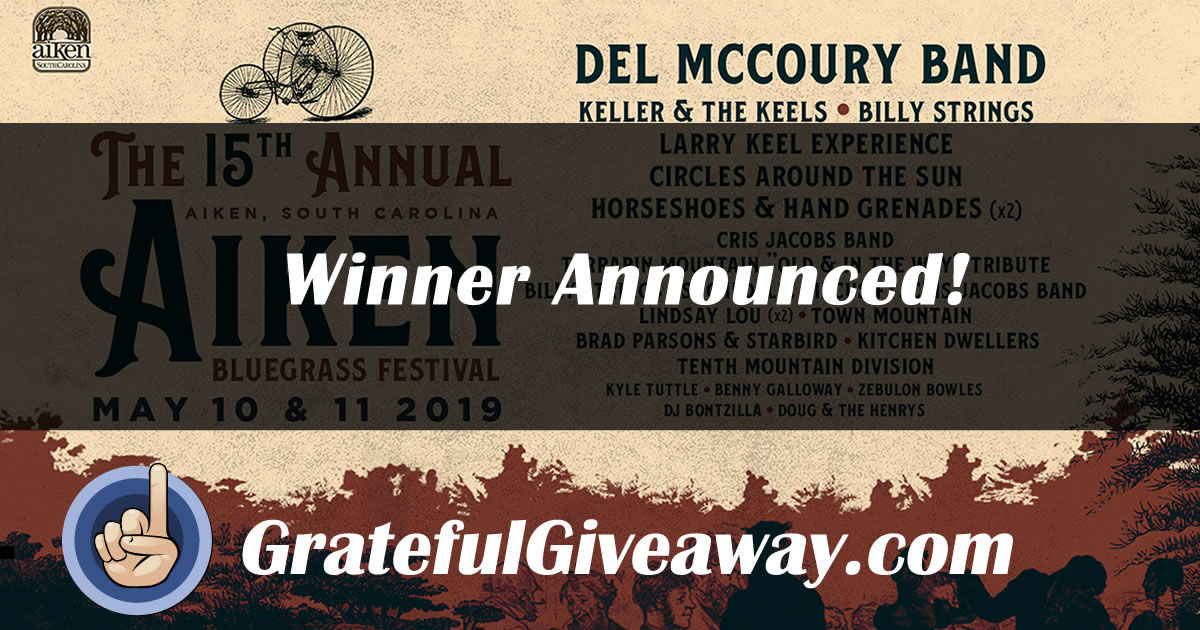 We Are Giving Away Two (2) VIP Passes to Aiken Bluegrass Festival in Aiken, SC!
---
We are thrilled to announce our newest giveaway with Aiken Bluegrass Festival. One lucky winner and their friend will recieve VIP passes to the festival in Aiken, SC plus parking.
Let's show Aiken Bluegrass some love and build a community around CashorTrade, fueling the movement for face value tickets.
Winner will be announced April 3!