We Have Some Winners!
Congratulations to all of our winners! Stay tuned for the next Grateful Giveaway!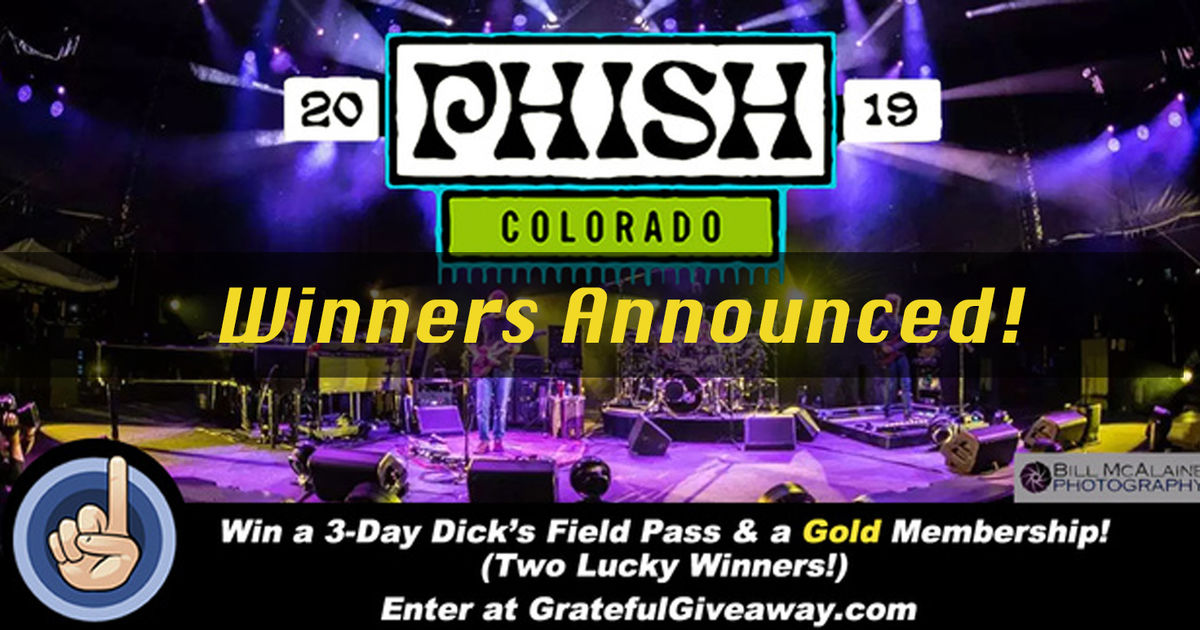 Win a 3-Day pass to Phish at Dicks
---
Congratulations to Alex B. and Veronica A!
Thank you to everyone who #embracedtheface and entered our giveaway. For those who are still ISO, be sure to check www.cashortrade.orgfor #facevaluetickets.Safe travels, we'll see y'all out there!