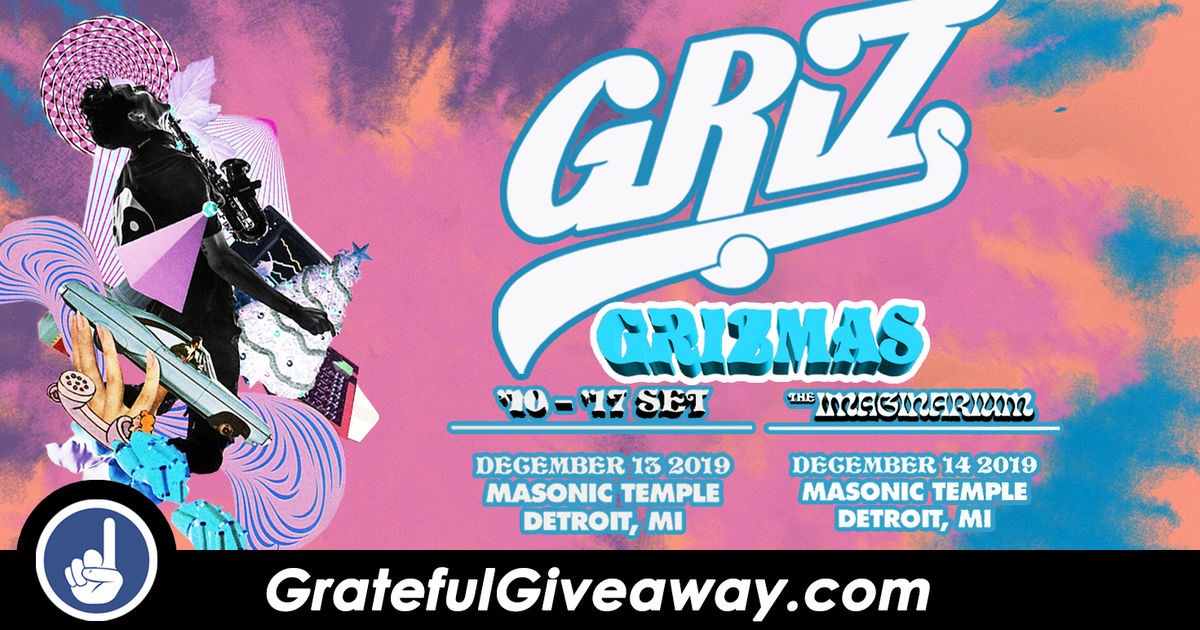 Win Two Tickets to GRiZMAS 2019
---
The bigger GRiZ gets, the more his life-long mantra Show Love, Spread Love shines through which is why were proud to announce that CashorTrade and GRiZ will be working together to send YOU to GRiZMAS!
In celebration of the partnership, CashorTrade is hosting a giveaway to the SOLD OUT December 13-14 GRiZMAS run, exclusively for COT members! Night 1 promises an extra special set of throwback tunes from 2010-17, and night 2 features The Imaginarium, his brand new visual production setup.More than just a sick 2-night run,GRiZMAS is an incredibly effective and generous fundraiser for Seven Mile, a non-profit offering after school music, arts, and coding programs for Detroits youth that has already raised over $100,000. GRiZ learned the sax at public school in Detroit, and wants other kids to have the same opportunities.
Follow the link below for your chance to win!