CashorTrade BlogBack to Blog »
CashorTrade.org Technology: API Trade List, RSS Feed, Mobile App, Facebook App.
December 14, 2011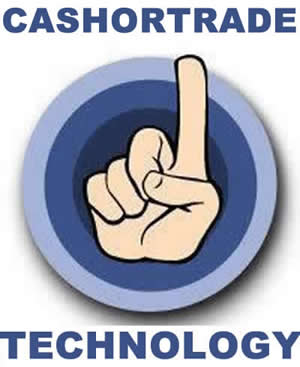 CashorTrade.org has had an incredible year. With nearly 26,000 trades posted and 12,500 members the face value community is growing exponentially.
Brando and Dusty, the founders of CashorTrade, have donated much time and effort into helping a growing community connect with one another to buy, sell, and trade tickets, rides, lodging, art work, and handmade goods at face value for a fair trade.
CashorTrade has large plans to expand their current technologies in 2012, yet would like to showcase a few before the new year.
API Trade List Integration Release!
An API integration allows communication between two programs. CashorTrade has released their first API allowing other websites and blogs to integrate the CashorTrade face value trade list into their own site. CashorTrade has been using the Phish.net API for some time, allowing members to review Phish.net setlists and reviews while fully updating their show list or posting to the forum. In exchange, Phish.net is now using the CashorTrade API to integrate the face value trade list into their site as well. Now Phish.net members can actively keep up to date on the most recent face value posts on CashorTrade without ever needing to leave Phish.net. This trade list can be seen here: http://phish.net/trades/
Facebook Application
CashorTrade currently uses the same API technology to pull their trade list into their facebook page via a facebook application. Their page can be found at: http://facebook.com/cashortrade and the trade list app can be viewed while on their page by clicking the "Face Value Tix & Trades" bookmark on the left. You can also visit it directly here: http://facebook.com/cashortrade?sk=app_184547129781.
RSS Feed
An RSS Feed allows you to easily stay informed by retrieving the latest content from the sites you are interested in without actually needing to visit the site. By Bookmarking an RSS feed into your browser you can now simply click on the bookmarked feed and read through a drop down list of the most recent posts. This RSS feed can be found by visiting: http://cashortrade.org/cashortrade-face-value-tickets.xml
Brando, the co-founder of CashorTrade comments, "with face value tickets either sold or traded each minute, these technologies become a necessity to keep up. They allow the user to keep fully up-to-date on the face value community and participate at anytime. (ie. while browsing phish.net, facebook, or the rss bookmarked drop down)."
Mobile Technology
CashorTrade has been using iPhone software to run their mobile app. This can be found by visiting http://m.cashortrade.org from your mobile phone. Currently it is primarily structured for an iPhone but can be used on other smart phones as well. In, 2012, more websites will be visited using a mobile device than on a computer. CashorTrade sees the importance in moving the face value trading community to the palm of its member's hands and using their phones as the primary way for fans to stay on top of face value tickets and trades.
2012
CashorTrade is undergoing a deep restructuring in 2012. Their efforts are to expand their current services as well as the functionality of each. "We aim to broaden the functionality around our current ride board posts, handmade goods and products posts, art and poster posts and, of course, our ticket posts. We have been optimizing the new site to better fit each category.
The API program will be expanded to give users update functionality without the need to actually visit the site. Registering with CashorTrade, editing trades, leaving reviews, and responding and posting will all be made available as part of the new API.
The facebook application, which uses the API, will allow facebook friends to directly register, post, and connect with the face value community without ever leaving facebook.
The CashorTrade.org Mobile app is being revised to become compatible with all smart phones. Such reconstruction will also allow members to leave reviews for each other as well as continue to respond to posts and communicate with other members on the fly.
Building the Community and Leaving Reviews
CashorTrade encourages all its members to continue "Embracing the Face" and support the face value community by leaving reviews for one another and to encourage a friend to join.
As fans across the nation receive new years tickets in the mail this weekend, Dusty and Brando encourage all to post any extras to the site in an effort to support the community and build your profiles. "It is important to build your profile on the site. Gaining positive reviews of previous trades, posting information and pictures of yourself, your facebook or twitter account, adding shows to your Phish.Net show list, and building your list of trades are all things that help you gain trust with other members and increase your chances of landing that perfect trade," Brando says. After trading each member can leave a review to one another about their experience so others may be more encouraged to trade with them in the future. Filling in such features builds trust and strengthens the Face Value Community.
Lastly, Brando and Dusty ask all their fans, facebook friends, twitter followers, and members to please go out…find one friend, and encourage them to sign up. They believe strongly that the more members there are, the more tickets there will be available for all. Just one friend.
If you have a blog or website in which you would like to include their API in, contact Brando at info at cashortrade.org.
Thanks for supporting Face Value Tickets and, as always thanks for "Embracing the Face!"
CashorTrade.org