CashorTrade BlogBack to Blog »
Trade Groups are now live!
October 20, 2012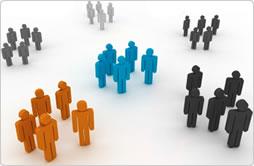 Happy trading! We send you positive ticket vibes.
Today we launched COT Trade Groups where anyone can create a group with close friends and family. This feature will organize communication in regards to who ended up with what tickets. Exclusive trade groups offer multiple privacy and exposure settings for each of your posts. Create a group today.
5 simple steps in under 60 seconds.
Go to the groups page, login, and click "create a group". Anyone can do it. The person who starts a group automatically will hold the status as group ADMIN.
-Enter a group name
-Set your url
-Write a description
-Upload a header image and kapow! you run a CashorTrade Trade Group.
-Now press the share button and email all your friends and tell them the url.
Cheers! Brando and Dusty
http://cashortrade.org/YourGroupName