CashorTrade BlogBack to Blog »
REPOST Feature Released!
August 28, 2013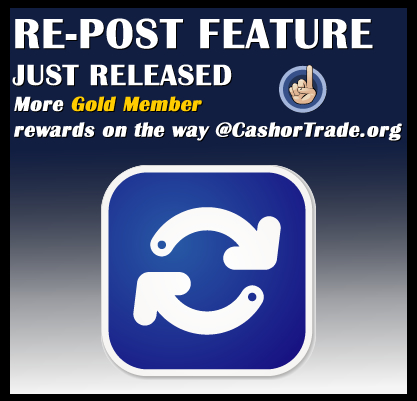 The new RE-POST Feature is now live and available to gold members.  The days of having to create a brand new post to gain visibility and keep up with the number of daily posts is over.  This new feature allows you to login to your account, access your old post, click one button entitled "renew" and your post with then appear at the top of all lists.
Make sure to tag your post with appropriate artist name, event, and categorize your tag  with tickets, rides, lodging, apparel, art, or other for maximum visibility in all searches.
Enjoy this new feature, more on the way.