Partners
The WaterWheel Foundation
Published: July 26, 2019
Written By: Taylor Esche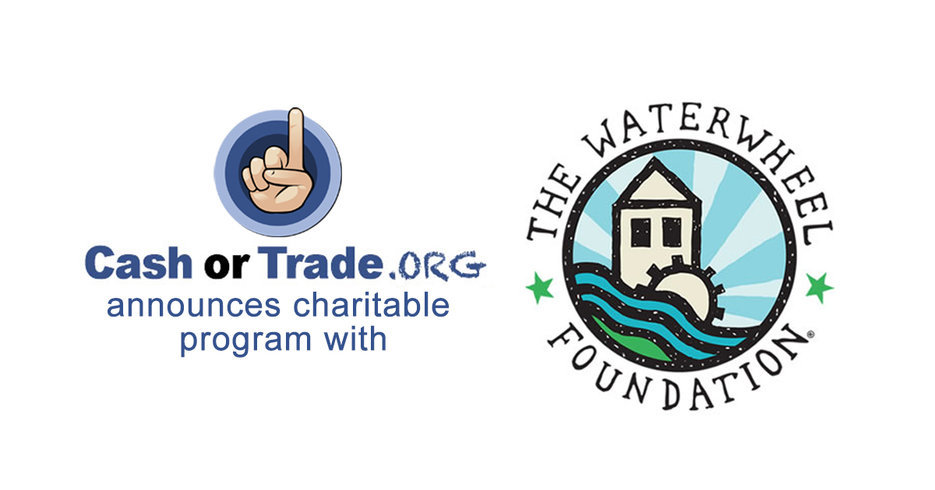 The WaterWheel Foundation was created by Phish in 1997 to oversee the band's various charitable activities. The WaterWheel Foundation chooses non-profits from a large sphere of needs including social services, primarily those benefitting women and children; environmental, with a focus on clean water and land conservation with public access; as well as food banks, urban gardening and the like. Thanks to the generosity of the fans, since its creation WaterWheel's Touring Division has donated over $1,000,000 to more than 425 groups.
Like other endeavors such as The Mockingbird Foundation, the idea for a CashorTrade partnership sprung from generous Phish fans. Over the years, fans have approached WaterWheel offering to donate their unused tickets. But WaterWheel had no easy way to sell them, so they asked CashorTrade for help. To further increase support for WaterWheel, we built on that idea by adding the option for all Phish ticket sellers to donate their ticket proceeds to WaterWheel. CashorTrade will charge buyers the cost of the credit card fees (3%) and donate 100% of ticket revenues to WaterWheel.
The WaterWheel x CashorTrade partnership serves as a blueprint for how we as a community of artists and fans can support human and environmental causes. To learn more about our partnership, visit our blog HERE.